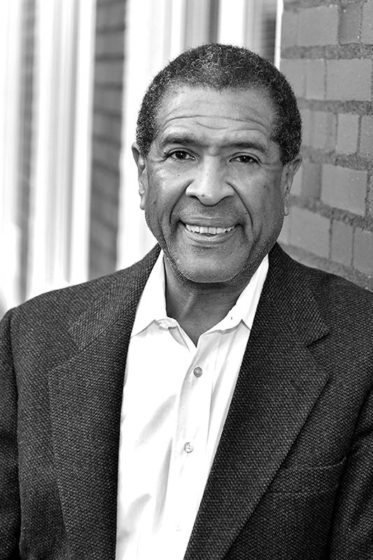 Jim Hill was the first African American to be elected to statewide office in Oregon, winning the state treasurer's post as a Democrat in 1992. Ten years earlier, he was only the second African American elected to the state legislature.
Hill was born in segregated Atlanta in 1947, Hill was raised by a single mother who worked as a nurse to send him to a Catholic elementary school and then to a military boarding school. After receiving a bachelor's degree in economics at Michigan State University in 1969, Hill earned an MBA and a law degree at Indiana University.
Oregon's progressive politics attracted Hill to Salem in the 1970s, where he first worked as a lawyer in the attorney general's office. His nonpolitical career included working for Mentor Graphics, a high-tech firm in Wilsonville, as corporate accounts manager for Latin America.
In 1980, Hill challenged an incumbent state representative representing south Salem, campaigning aggressively and knocking on thousands of doors. The result was a statistical tie, with Hill losing by fewer than sixty votes. He won easily on his second try for the same seat in 1982, and won re-election in 1984 before being elected to a state senate seat in 1986.
Some of his accomplishments were co-sponsoring the establishment of a holiday in honor of Martin Luther King, Jr., passing the Anti-Apartheid Act, creating the Oregon Resource and Technology Development Corporation (supplying seed capital to Oregon businesses), and introducing the bill to allow Oregon State Lottery funds to enhance Oregon's economy.
Hill became the first person of color to be elected to a statewide office in Oregon, serving two terms as State Treasurer beginning in 1993. During his tenure in this position, he oversaw an improvement of the state's bond rating, and the creation of the Oregon Growth Account—an investment program exclusively dedicated to providing seed and venture capital dollars to Oregon businesses.
source: