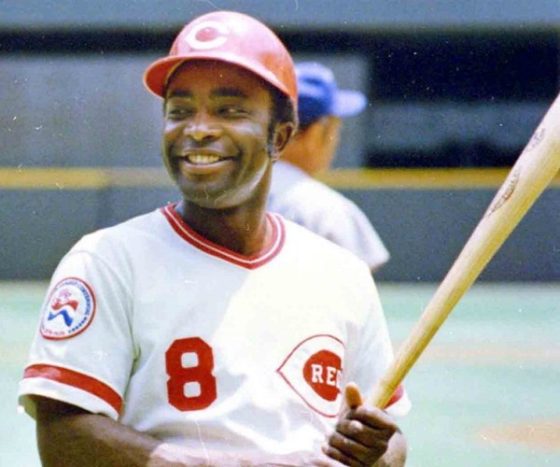 4 Fast Facts About Former Baseball Player Joe L. Morgan
He was a part of the 'All-Star' team ten times between 1966 and 1979.

He won the 'Gold Glove Award' as a second baseman for five consecutive years, from 1973-1977.

He was the 'National League Most Valuable Player' for two consecutive seasons with the 'Cincinnati Reds'.
Former baseball player Joe Leonard Morgan is considered one of greatest second basemen to ever play the game.
Morgan was born on September 19, 1943, in Bonham, Texas, but grew up in Oakland, California. While attending Castlemont High School, he played baseball and earned quite an outstanding reputation for himself. He got the nickname "Little Joe" because he was very short in stature, approximately 5 feet 7 inches tall. After leaving high school, he became an amateur free agent and was signed by the Houston Colt .45s. He played with the team from 1962 to 1971.
At the beginning of his career with the Colt .45s, Morgan had a little trouble adjusting his elbow to the proper height which affected his swing. One of his teammates offered the advice of trying to flap his back arm in order to keep his elbow straight. Morgan tried the move and it became a valuable tool with his swing. Most fans associated the flapping motion as being Morgan's signature move on the plate.m Morgan had an impressive record including 72 home runs. He was selected to the All-Star team first in 1966 and then in 1970. An unfortunate incident during batting practice caused him to injure his knee, knocking him out of the next 40 games.
His trade to the "Cincinnati Reds" in 1917 was seen as the best thing to happen to Morgan's career but the worse decision in history for his former team. Morgan went on to take the Cincinnati Reds to the World Series. From 1972 to 1979, Morgan was selected to the All-Star team every single year. He was also named the National League's Most Valuable Player for two years back to back in 1975 and 1976. Morgan was the first-second baseman in National League Baseball history to be named MVP for two consecutive years. In 1987, he was inducted into the Cincinnati Reds Hall of Fame and his jersey #8 was retired by the Reds.
After his career as a professional player, he hosted popular talk shows and worked as an announcer on ABC, NBC and ESPN as well as having his own radio show on Sports USA.
source:
http://joemorgan8.com/bio/
https://www.thefamouspeople.com/profiles/joe-morgan-4318.php