Johnnie Carr formed the Montgomery Improvement Association after Rosa Parks was arrested for refusing to forfeit a bus seat to a white man. Carr was a leader in the Civil Rights Movement from 1955 until her death.
Johnnie Rebecca Carr was born Johnnie Rebecca Daniels in Montgomery, Alabama, on January 26, 1911. Her father, John, a local farmer, died when she was 9 years old. Johnnie's mother, Annie, was a domestic servant from Richmond, Virginia.
Carr attended private school for young Black girls. Originally called the Montgomery Industrial School for Girls. While at the school, she became good friends with classmate Rosa McCauley, who would eventually be known as Rosa Parks, the iconic civil rights activist.
In 1927, the school closed and instead of returning home, Carr married and had two children. In 1931, she began her activist career, she raised money to pay for the legal counsel of nine African-American defendants falsely accused of rape, a case that would become known as the Scottsboro Trials. Around that time, she also established her membership in the National Association for the Advancement of Colored People (NAACP) and went on to become the youth director and secretary of the Montgomery NAACP chapter in the 1940s. Working with the NAACP also got her back in touch with her childhood friend, Rosa Parks.
When Parks was arrested, the Montgomery Improvement Association, then led by Martin Luther King Jr., launched a citywide boycott of public buses. Carr played a fundamental role in the behind-the-scenes organization of the ensuing 381-day-long boycott. She gave rides to boycotts, fed protestors and gave speeches at rallies all over the country. In 1956, the boycott ended with the Supreme Court's decision to desegregate the Montgomery public transportation system.
In 1964, Carr and her husband (Arlam Carr) were involved in a federal lawsuit against the Montgomery County Board of Education to desegregate Montgomery schools. Arlam Jr., by this time 13 years old, was a plaintiff in the case. In 1969, Judge Frank M. Johnson Jr. announced his ruling in the Carr vs. Montgomery Board of Education case: The school board had been illegally splitting itself into two separate parts for dealing with black and white students. As a result, the Carrs' son became one of the first 13 black students to attend the formerly all-white Sidney Lanier High School in Montgomery. Johnnie Rebecca Daniels Carr died on February 22, 2008 at the age of 97.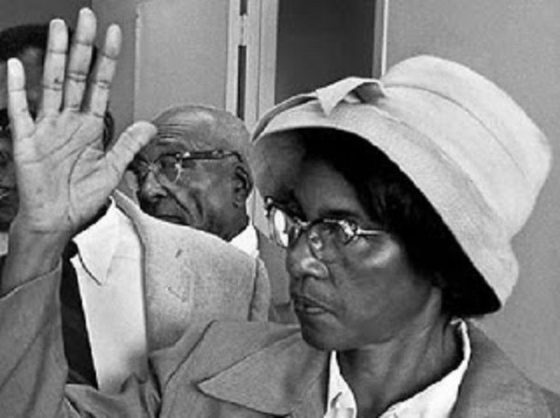 source:
https://www.biography.com/people/johnnie-carr-21400027?_escaped_fragment_=
https://en.wikipedia.org/wiki/Johnnie_Carr