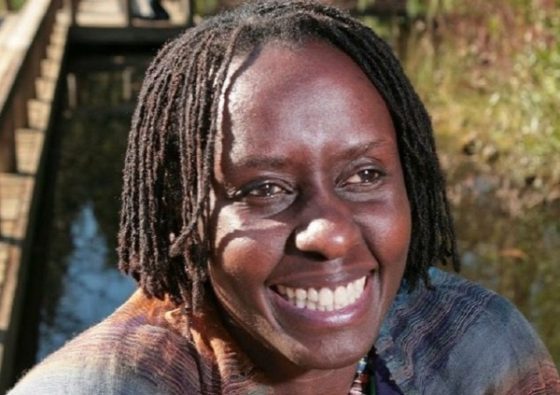 Juliane Okot Bitek is a Kenyan-born Ugandan diasporian, who lives, studies and works in Vancouver, British Columbia, Canada. In December 2017, she was named the winner of the 2017 Glenna Luschei Prize for African Poetry for her poetry book 100 Days, a reflection on the 100-day 1994 Rwanda Genocide, in which an estimated 800,000 Rwanda Tutsis and moderate Hutus were massacred.
Okot Bitek was born in Kenya in the 1970s, to Ugandan exiles. Her father is the late Okot p'Bitek (1931–1982), an internationally recognized poet and scholar. She holds a Bachelor of Fine Arts degree in creative writing and a Master of Arts degree in English. As of February 2018, she was a Doctor of Philosophy candidate at the University of British Columbia's Liu Institute for Global Issues.
Her work has been published widely online, in print and in literary magazines, including in Arc Poetry Magazine, Whetstone, Fugue, and Room of One's Own.
sources:
http://www.uap.ualberta.ca/titles/806-9781772121216-100-days