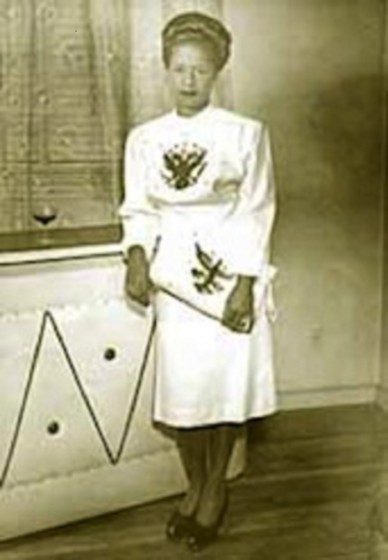 Lois K. Alexander Lane is recognized as the trailblazer behind the Harlem Institute of Fashion in 1966 and the Black Fashion Museum in 1979. The institute was formed to interest African-Americans in the garment trade and highlight their efforts to the industry. The Harlem Institute gave free courses in dressmaking, millinery and tailoring as well as courses in English, mathematics and African-American history.
Lois Marie Kindle was born July 11, 1916, in Little Rock, Arkansas. She was a 1938 graduate of Hampton University in Virginia and received her master's degree in retailing, fashion and merchandising at New York University. Her thesis explored the history of blacks in retailing, and her research led to discoveries of many black dressmakers.
During early 1940, she worked as a freelance photographer for black newspapers and was vice president of the Capital Press Club, an organization for black journalists. It was later in life that Lane would pursue her passion for sewing. She was a boutique owner and worked for the federal government for 36 years, mainly serving the Department of Housing and Urban Development.
Lane received numerous community honors, including the 1992 Josephine Shaw Lowell Award for her efforts to improve the lives of New York's poorest residents.  She designed a large collection of dresses. Many of the garments were for wealthy patrons such as the Rockefellers, Roosevelts, and DuPonts. She also designed the wedding gown of future first lady Jacqueline Kennedy.
She founded the National Association of Milliners, Dressmakers, and Tailors and she was a former president of the National Association of Fashion and Accessory Designers. She also was a charter member of the National Council of Negro Women.
Sources:
http://www.aaregistry.org/historic_events/view/lois-alexander-lane-born
http://www.washingtonpost.com/wp-dyn/content/article/2007/10/26/AR2007102602221.html