"These people bring forward the billy clubs and the dogs and the shootings and the beatings when all you're asking for is a hamburger when all you're asking for is the right to travel in interstate commerce without having to go … in the back of the bus."
Lonnie C. King organized thousands of students to sit-in at lunch counters in Atlanta in the 1960s. At the time King, (no relations to Dr. King) was a 23-year-old student at Morehouse College, he was also a Navy Veteran, boxer, and fullback on the football team.
King had heard talk about a group of Black students who had the sit-in at Woolworth's department store lunch counter, only asking to be served. He went to his friend Julian Bond with the idea to follow suit of what took place in Greensboro, North Carolina. After collaborating, the two went out and started organizing what came to be known as "The Second Battle of Atlanta." King along with his friends organized sit-ins and boycotts to demand integration of the stores, lunch counters, movie theaters and courthouses of Atlanta.
The group embraced the principles of Dr. Martin Luther King, Jr. of non-violence. Their manifesto read, in part, "Non-violence does not seek to defeat or humiliate the opponent, but to win his friendship… The attack is directed against forces of evil rather than against the persons who happen to be doing the evil. It is based on the conviction that the universe is on the side of justice. At its center stands the principle of love."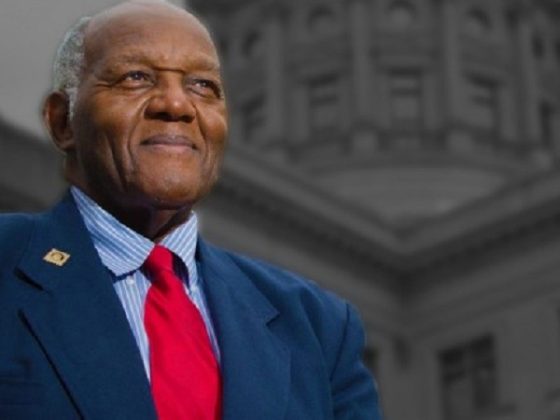 source:
https://en.wikipedia.org/wiki/Lonnie_C._King_Jr.