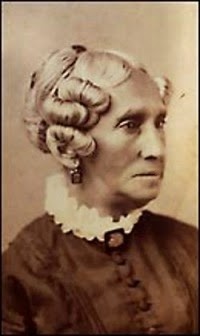 Maria Stewart was an essayist, lecturer, abolitionist and women's rights activist. She was the earliest known African American woman to lecture in public on political issues. Stewart is also known for four powerful speeches she delivered in Boston in the early 1830s – a time when no woman, black or white, dared to address an audience.
Stewart was born free as Maria Miller in 1803 in Hartford, Connecticut. All that is known about her parents is their surname, Miller. At the age of five, she lost both her parents and was forced to become a servant in the household of a white clergyman. She lived with this family for ten years.
As a young woman, Maria met David Walker, author of " An Appeal to the Colored People of the World," a controversial and well-read treatise against slavery. After Walker's death in 1830, Maria carried on his legacy. She wrote articles for "The Liberator", an abolitionist newspaper, published anti-slavery tracts, and became the first American woman to speak in public.
Stewart, was self-taught, stressed the importance of morality and self-improvement to her audiences. In addition to religion, she insisted that blacks pursue education. When "knowledge would begin to flow," she wrote, "the chains of slavery and ignorance would melt like wax before flames." Maria went on to become a public school teacher in New York and the founder of schools in Baltimore and D.C. Her dedication to fighting black oppression through teaching, writing, and speaking was relentless. Maria W. Stewart died December 17, 1879.
source: