Marvel Jackson Cooke was a pioneering African-American female journalist and political activist, as she became the first African-American woman to work at a major white-owned newspaper.
Born in 1901, she was the first African-American child to be born in the city of Mankato. Cooke's mother, Amy Wood Jackson, was a teacher. Her father, Madison Jackson, was the son of a free Ohio farmer. A graduate of the Ohio State University Law School, he could not get a job as a lawyer because of racist hiring practices; he ended up working as a railroad porter.
Jackson moved with her parents to Minneapolis in 1907. They were the first Black residents of the Prospect Park neighborhood. She was also the first Black person to ever attend the Sydney Pratt Elementary School in Prospect Park. Her sisters were the second and third.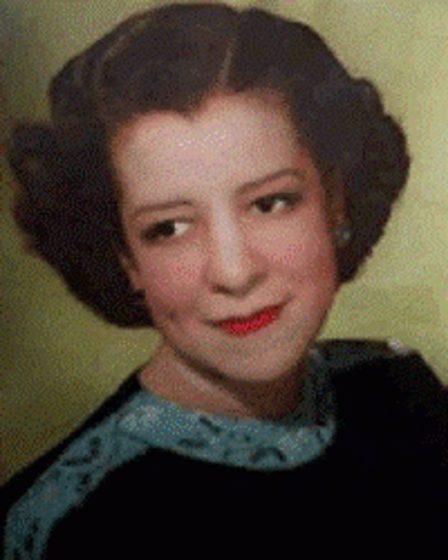 She later majored in English at the University of Minnesota, where she was one of the first five Black students to graduate in 1925. She moved to Harlem in 1926 to escape the south. She found work as an editorial assistant to W.E.B DuBois at the NAACP publication, The Crisis. She also worked as a reporter for New York Amsterdam News and helped to organize the first union at a black-owned newspaper.
While working at the Amsterdam News, Cooke helped create a local chapter of the Newspaper Guild and held union meetings in her home. In 1971, she volunteered to be the national legal defense secretary of the Angela Davis Defense Fund. She also became the national vice-chairman of the American-Soviet Friendship Committee, due to her involvement in the Communist Party.
Her political beliefs influenced her personal life. She allegedly ended her engagement to fellow Minnesotan Roy Wilkins, a prominent civil rights activist, because he was politically more conservative than she was. She went on to wed world-class sprinter and Olympic-champion sailor, Cecil Cooke, in 1929.
Cooke eventually set her sights on bigger opportunities. She got a job at a white-owned newspaper, the Compass, and was both the only African-American and the only female reporter. She won recognition for her undercover reporting on New York City domestic workers by exposing "the horrible working conditions to which these women were subjected.  
Marvel Cooke died of leukemia on November 29, 2000, in Harlem, New York, at the age of ninety-nine.
sources:
https://en.wikipedia.org/wiki/Marvel_Cooke
http://aaregistry.org/historic_events/view/writer-teacher-and-activist-marvel-cooke