Maude Ballou was the personal secretary of Dr. Martin Luther King Jr. from 1955 to 1960. During that time, she saved personal notes and papers from the civil rights leader, including a typed page from Dr. King's "I Have A Dream" speech, which had been sent to her on Jan. 31, 1968, weeks before Dr. King's assassination.
Ballou was born in Fairhope, Alabama, and raised in Mobile. She received a BS in business administration in 1947 from Southern University in Baton Rouge, Louisiana. After marrying music instructor Leonard Ballou, she and her husband relocated to Montgomery, Alabama, in 1952.
After becoming Dr. King's secretary, Ballou helped coordinate carpools during the boycott. She was known to respond on Dr. King's behalf to his correspondence and she accompanied King when he moved to Atlanta in 1960. She stayed with the King family and assisted in helping establish his office at the Southern Christian Leadership Conference headquarters.
She returned home the summer of 1960 to rejoin her family in Petersburg, Virginia, where her husband had accepted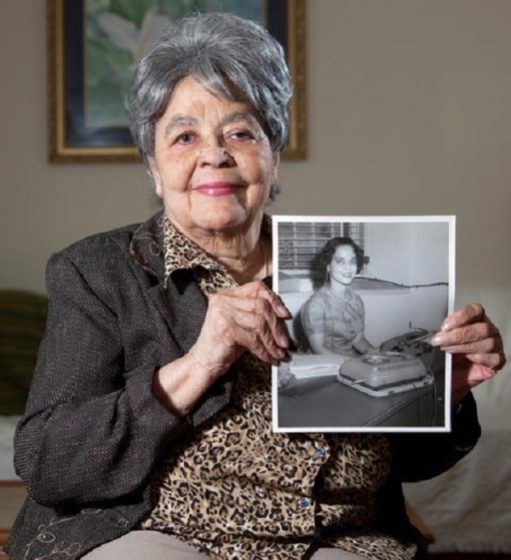 a position at Virginia State College.
Maude Ballou's possession of Dr. King materials was at one time under court dispute of his surviving children. Dr. King's children have fought for control of Dr. King's papers for decades. However, in a decision issued by the 5th U.S. Circuit Court of Appeals in New Orleans, Ballou was allowed to keep possession of the papers.
source:
http://kingencyclopedia.stanford.edu/encyclopedia/encyclopedia/enc_ballou_maude_l_williams_1926/
Little Known Black History Fact: Maude Ballou