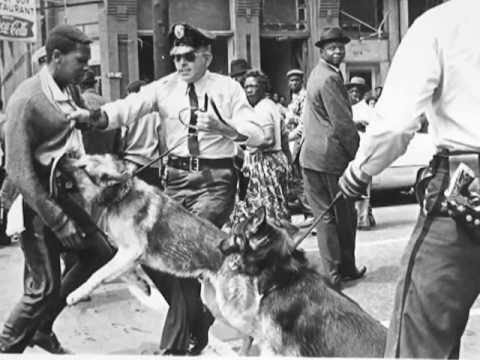 During the 1960s, McComb and nearby areas were the site of extreme violence by KKK and other opponents to the Civil Rights Movement. In 1961, it was the location of SNCC's first voter registration project in the state, which was quickly met with violence and intimidation by authorities and local KKK. Fifteen-year-old Brenda Travis was expelled from high school for being in a sit-in at an all-white luncheonette and ordering a hamburger; she was sentenced to a year in a juvenile facility.
In addition to physical attacks on activists, Herbert Lee, a member of the NAACP, was murdered in front of witnesses in nearby Liberty, Mississippi, by state representative E.H. Hurst, who was exonerated by an all-white coroner's jury. More than 100 black high school students in McComb were arrested in 1961 for protesting his murder.
After severe beatings of staff, SNCC pulled out of the region in early 1962, moving north in Mississippi to work in slightly less dangerous conditions. In January 1964, Louis Allen was murdered in Liberty, Mississippi; a witness to Lee's murder, he had been suspected of talking to Department of Justice officials about it.
The song, "We Shall Never Turn Back," was related to the 1961 events in Amite and Pike counties. One verse said: "We have hung our heads and cried, Cried for those like Lee who died, Died for you and he died for me, Died for the cause of equality, But we'll never turn back…"
In 1964, civil rights activists began the Mississippi Project and what would be called Freedom Summer, returning to southwest Mississippi. They sang, "We Shall Never Turn Back." SNCC members of the Council of Federated Organizations (COFO) returned to McComb in mid-July, 1964 to work on voter registration. From late August 1964 through September, after passage of the Civil Rights Act of 1964, McComb was the setting for eleven bombings directed against African Americans.
source: