Thomas Andrew Dorsey, known as "the father of black gospel music," was born on July 1, 1899 in Villa Rica, Georgia. Born to a minister and a piano teacher, Dorsey master playing the blues on the piano as a teen. He studied formally in Chicago where he became an agent for Paramount Records.
Dorsey started his career by playing at rent parties under the names Barrelhouse Tome and Texas Tommy, but he was most famous as "Georgia Tom."  He teamed up with Tampa Red as Georgia Tom and recorded the 1928 hit "Tight Like That," which sold over seven million copies.
At 21, his hectic and unhealthy schedule led to a nervous breakdown. His mother encouraged him to stop playing the blues and "serve the Lord." However, Dorsey continued to play the blues, and has been credited with recording more than 400 blues and jazz songs.
His first wife, Nettie, who had been Rainey's wardrobe mistress, died in childbirth in 1932. Two days later, the child also died. In his grief, he wrote his most famous song, "Precious Lord, Take My Hand." Dorsey also wrote "Peace in the Valley" for Mahalia Jackson in 1937, which also became a standard in the gospel world.
Dorsey later opened the first black gospel music publishing company, "Dorsey House of Music," because he was unhappy with the treatment received by established publishers. He was the first African American elected to the Nashville Songwriters Hall of Fame, and also the first in the Gospel Music Association's Living Hall of Fame. In 2007, he was inducted as a charter member of the Gennett Records Walk of Fame in Richmond, Indiana. In 2002, the Library of Congress honored his album Precious Lord: New Recordings of the Great Songs of Thomas A. Dorsey (1973), by adding it to the United States National Recording Registry.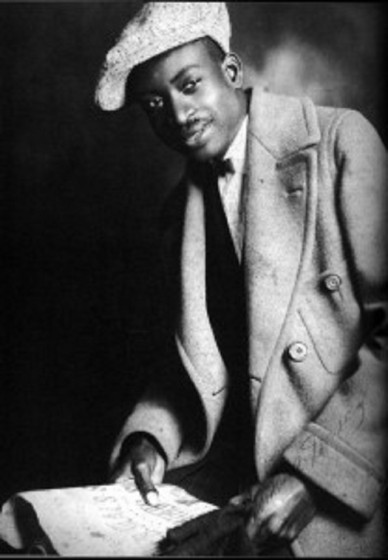 source:
http://www.britannica.com/biography/Thomas-Andrew-Dorsey
http://www.pbs.org/thisfarbyfaith/people/thomas_dorsey.html