Minnie Ripley, known as "Momma Rip"in Issaquena County, was among the first symbolic black members of the Mayersville community to register to vote and was an involved activist at the local, state, and national levels.
Ripley was born in 1900 in Vicksburg, Mississippi. She was raised in Mount Level, Mississippi, by her grandparents who were sharecroppers. Ripley attended public school in Mayersville until her teens when a local teacher helped her transfer to Piney Woods Institution, a boarding school in Braxton, Mississippi. While at boarding school, Ripley worked to pay tuition until ill-health and financial constraints caused her to leave the Institution at age eighteen.
In 1964, the first civil rights workers arrived in Issaquena County from across the nation. Following a presentation at Moon Lake Church, Ripley became active in the NAACP and the voter registration movement. Ripley was one of the first local black citizens to attempt to register to vote in Issaquena County, eventually succeeding in February 1965. Ripley also participated in the National Council of Negro Women in the late 60s and 70s.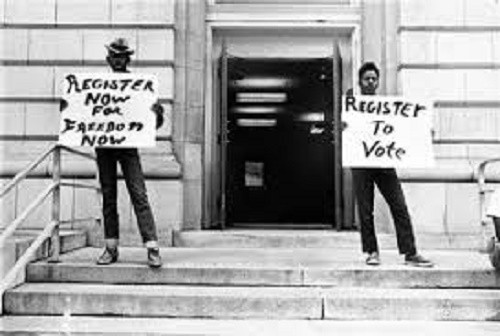 source: