Mordecai Johnson was one of the most influential black leaders of his day. He was an educator who became the first black permanent president of Howard University.
Johnson was born on January 12, 1890, in Paris, Tennessee. His parents were former slaves, his father was Reverend Wyatt J. Johnson and Carolyn Freeman (a preacher and mill worker) and his mother was a domestic worker for one of the prominent families in town.
He completed his primary education in his native town. After completing high school, he attended Roger Williams University, then Memphis at Howe Institute in Memphis. He later transferred to the Atlanta Baptist College, which is now Morehouse, where he completed his secondary and undergraduate education.
By the time he to reigns as president of Howard University, he was already a minster and noted orator. He took his post at Howard at the age of thirty-six. He found the school lacking in resources, and persuaded the federal government to make annual grants to support Howard's special mission of providing higher education for black students.
Johnson worked to expand the university's faculty. He attracted luminary black scholars, including Charles R. Drew in medicine, and Nobel Prize winner Ralph Bunche in Political Science. Under the Johnson's leadership at Howard University, the number of faculty tripled and faculty salaries doubled, Congressional appropriations increased to $6,000,000 annually, and Howard University's Freedmen's Hospital was training half the African American physicians in the country.
Perhaps Dr. Johnson's greatest contribution was the development of the University's Law School as the preeminent source of civil rights attorneys and law professors, including future U.S. Supreme Court Justice, Thurgood Marshall. He also had a profound influence on Martin Luther King Jr.'s commitment to nonviolence resistance.  Mordecai Wyatt Johnson died on September 10, 1976, at the age of 86, in Washington, D.C.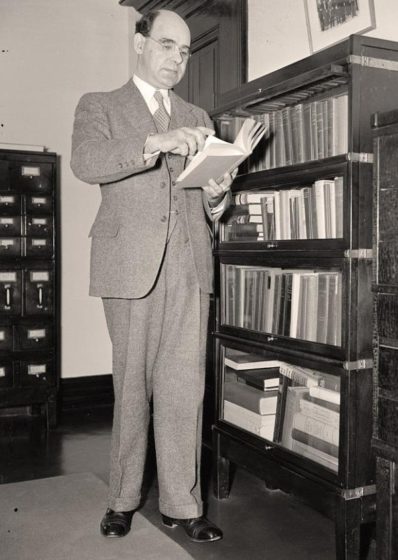 sources:
http://www.howard.edu/library/reference/cybercamps/camp2001/studentwebs/shayna/default.html
http://aaregistry.org/historic_events/view/educator-mordecai-johnson-influenced-mlk-jr