I. Myrtle Carden was a social worker who served as the first executive director of the Hallie Q. Brown Community Center in 1929. The community center, which grew out of the St. Paul Urban League, started at the site of a former YWCA.
Carden led the Hallie Q. Brown Community Center from the time it opened for 20 years. As a social worker from Pittsburgh, she mentored a generation of young girls shut out from white school groups and social programs.
The community center was named after an Ohio educator who led the establishment of black women's clubs across the country, Hallie Q. Brown soon became St. Paul's second-largest neighborhood center. Among other activities, teenage girls taught nutrition and home economics to other teens.
In Minneapolis, Carden's ideological counterpart was W. Gertrude Brown, who ran the Phyllis Wheatley House, a magnet for famous guests such as Paul Robeson, Langston Hughes, Marian Anderson and W.E.B. DuBois.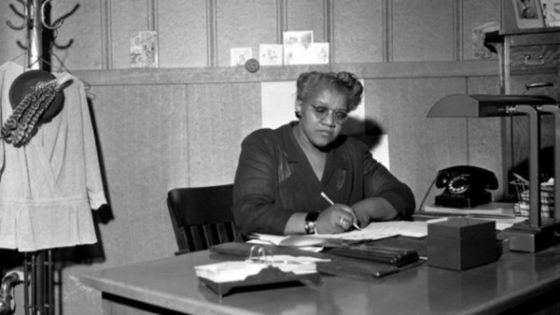 source:
16 trailblazing black Minnesotans you should know more about