Nettie Craig Asberry was best-known for her extraordinary work fighting racism and opening doors for women. Asberry was a founding member of the Tacoma NAACP, a music teacher, a club woman, and in later years, she worked throughout the community as a social worker.
Asberry was born in Leavenworth, Kansas, in 1865. She was the only free child born to Violet Craig. Her father was William Wallingford, the owner of a plantation where Violet was a slave. As a young girl, Asberry began studying to play the piano and later learned how to compose her own music.
As a teenager, she became interested in women's suffrage after listening to Susan B. Anthony in Leavenworth. She later became secretary for a Susan B. Anthony Club.
By 1883, Asberry decided to attend college. She enrolled in the University of Kansas and ultimately, received her Ph.D. degree from the Kansas Conservatory of Music and Elocution in Leavenworth, Kansas. Asberry taught music in Kansas City, Denver and the all-black town of Nicodemus, Kansas. In 1902, she organized the Mozart Musical Club for young people to broaden their musical culture and knowledge about great composers.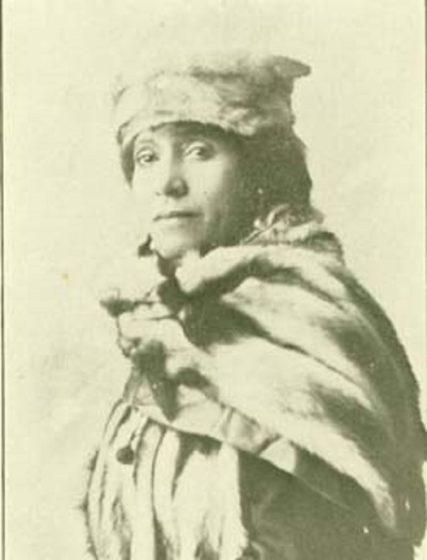 When she moved back to Tacoma, she became one of the best-known music teachers in the city, as she taught hundreds of young people. Because her home was in the melting-pot area of the city, her students were of all colors and from all walks of life.
Asberry was always fighting for justice. She wrote a letter to newspaper editors protesting racial discrimination, and in 1913, she founded the Tacoma NAACP chapter. In 1916, a mass meeting was held at the AME church over concern about the showing of the movie "Birth of a Nation," in which freed slaves were portrayed trying to rape white girls and attack white settlers; Nettie Asberry who was chosen to write the letter to the press protesting the release of the movie. 
Asberry died in 1968, she was 103.
sources:
http://digital.lib.washington.edu/findingaids/view?docId=AsberryNettieJPHColl663.xml
http://www.historylink.org/index.cfm?DisplayPage=output.cfm&file_id=8632