Oscar McKinley Charleston was an American center fielder and manager in Negro League Baseball. Charleston was born on October 14, 1896, in Indianapolis, Indiana. His father was a construction worker and his mother's father was a carpenter who had been employed in the construction of Fisk University in Nashville, Tennessee. Charleston was the seventh of eleven children and, as a youngster in Indianapolis, he was batboy for the local ABCs ball club.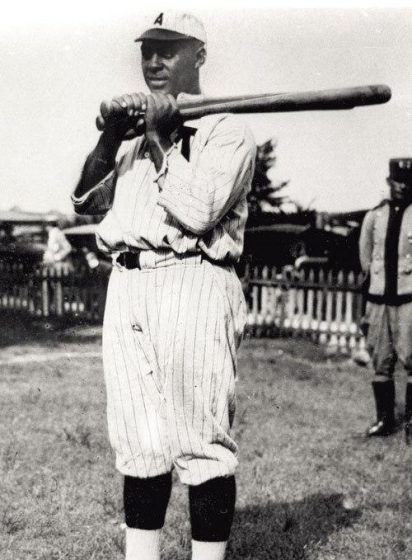 At the age of 15, he joined the Army and served in the Philippines. After returning to the U.S., he began his baseball career with the Indianapolis ABCs in 1915. Charleston was among the most renowned players of his time. He was a powerful contact hitter and one of the best defensive center fielders of all-time.
In 1932, Charleston became player-manager of the Pittsburgh Crawfords and presided over what some baseball historians consider the best Negro league team ever. His roster included Hall of Famers Josh Gibson, Satchel Paige, and Judy Johnson.
Late in his career, Charleston was known for engaging in fights at various times with a member of the Ku Klux Klan and several Cuban soldiers. His fearlessness was an attribute that helped the team win a championship the following year, with Charleston contributing a .360 average in the playoff series over Rube Foster's Chicago American Giants.
During his 39-year career, he was associated with 14 different teams as a player and manager. He was elected to the National Baseball Hall of Fame in 1976. He passed away on October 6, 1954.
sources:
http://baseballhall.org/hof/charleston-oscar
http://www.biography.com/people/oscar-charleston-40516