#Ossian Sweet was born on October 20, 1895. He was an American physician, and noted for his self-dense in 1925 of his newly purchased home in an all-white neighborhood against a mob attempting to force him out the neighborhood in Detroit, Michigan. Sweet was born in Bartow, Florida to Henry Sweet and Dora Devaughn, eight days before the death of his oldest brother Oscar. His father was a former slave and had bought land in Bartow in 1898.
Sweet left home at the age of thirteen. His parents had taught him to the best of their abilities about religion and society. Sweet wanted to travel to the North to get an education.  He was sent to Wilberforce University in Xenia, Ohio; it was the first African-American college to be owned and operated by blacks. Sweet became a charter member of the Delta chapter of Kappa Alpha Psi, and earned a bachelor of science at the age of twenty-five. Sweet later took different little job to make money to pay for his tuition and books at Howard University, where he later earned his medical accreditation. Sweet dedicated his life to rise above the struggles of the South and Jim Crow laws.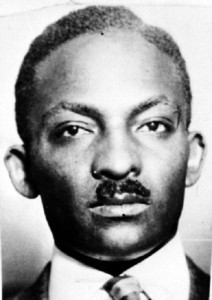 Sweet later married Glady's Mitchell in 1922. At the time Sweet had his own medical practice but would soon leave to study in Vienna and Paris. In Paris, the Sweets' were treated as equals to other people in the country. By June 21, 1924, the Sweets returned to Detroit. Sweet became affiliated with Dunbar Hospital, Detroit's first #black hospital. Having saved enough money, he moved his family in 1925 from his wife's parent's home in an all-white neighborhood, to Garland Street, another all-white neighborhood. He was very aware of the prejudice he would face for living in the area, but it was what he and his wife wanted. The Sweets moved into their home on September 8, 1925.
Since Sweet had friends and acquaintances who had suffered attacks after buying a home in an all-white neighborhood, he had nine men at his house on September 9, 1925 to help him guard his home. Also, standing guard was police inspector Norton Schuknecht and a few officers were set up outside Sweet's house to keep the peace, and protect Ossian and Gladys from angry neighbors. When a hostile crowd formed for the second consecutive night in front of the home, Sweet felt that "somewhere out there, standing among the women and children, lounging on the porches, were the men who would incite the crowd to violence." The crowd grew restless and stones were thrown at the home breaking a window upstairs. Sweets friends were upstairs and armed with guns. Shots were fired from upstairs in the home out into the crowd, wounding one man in the leg and killing another man, Leon Breiner.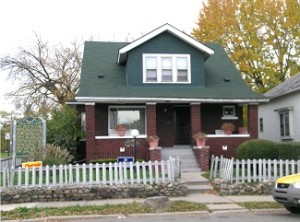 The eleven African Americans inside were later taken to police headquarters and interrogated for five hours. Interrogations lasted for an extended period of time and the men were held at the Wayne County Jail until the trial was over. The Sweets and their friends were tried for murder before a young Judge, Frank Murphy. Judge Murphy was considered one of the more liberal judges in the city. With the media working the city into a frenzy, Murphy denied the defendant's appeal to have the case dismissed. But, Sweet and the other accused parties didn't give up. Word soon traveled and reached James Weldon Johnson, general secretary of the NAACP, Johnson correctly predicted that this case could affect the civil rights struggle for African Americans. The men and Glady's Sweet were all released and acquitted on charges.
Later, Sweet's wife and daughter contracted tuberculosis. His daughter died at two-years-old, and his wife left to stay in Arizona because of the drier climate. Sweet went through a lot of difficulties with his finances and home life. He eventually sold the bungalow to another black couple. In the mid-1920s Glady's returned home, she died of tuberculosis at the age of twenty-seven. In the summer of 1939, Sweet's brother also died of tuberculosis. Sweet's physical and mental health began to fail and on March 20, 1960, Sweet killed himself with a shot to the head.
source:
http://www.detroit1701.org/SweetHome.htm