Life
Life! Ay, what is it? E'en a moment spun
From cycles of eternity. And yet,
What wrestling 'mid the fever and the fret
Of tangled purposes and hopes undone!
What affluence of love! What vict'ries won
In agonies of silence, ere trust met
A manifold fulfillment, and the wet,
Beseeching eyes saw splendors past the sun!
What struggle in the web of circumstance,
And yearning in the wingèd music! All,
One restless strife from fetters to be free;
Till, gathered to eternity's expanse,
Is that brief moment at the Father's call.
Life! Ay, at best, 'tis but a mystery!
Henrietta Cordelia Ray was considered a cultivated, virtuous woman. She was born in New York City, one of seven children of Charlotte Augusta Burrough and Charles B. Ray, a blacksmith turned Congregational minister and leading abolitionist.
Ray hoped to also make her mark in literature. She gained some major notice as a writer in April 1876. The occasion was the unveiling of the Freedmen's Monument in Washington, D.C. for which Frederick Douglass delivered the keynote address and where William E. Matthews read Ray's ode, "Lincoln."
Ray's poetry appeared in several periodicals, which encouraged her efforts to publish a complete collection. Sonnets was published in 1893 and Poems, which contains Sonnets, came out in 1910.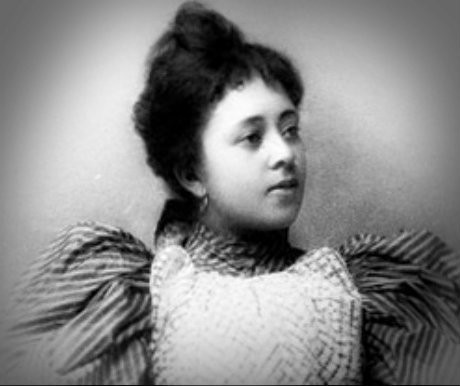 source:
https://www.poets.org/poetsorg/poem/life-1