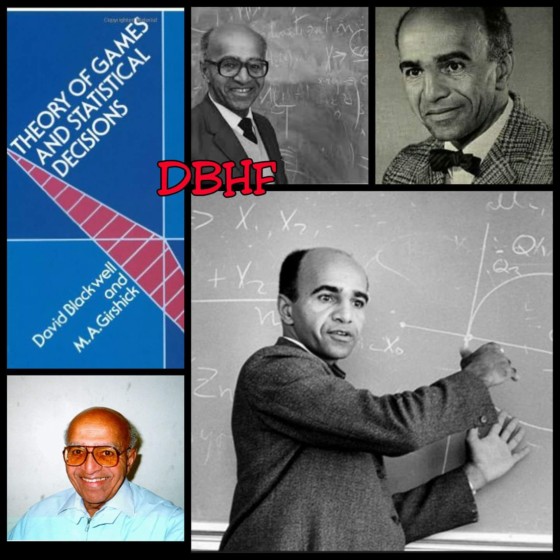 Dr. David Harold Blackwell was Professor Emeritus of Statistics at the University of California, Berkeley, and is one of the eponyms of the Rao–Blackwell theorem.
Born in Centralia, Illinois, he was the 1st African American inducted into the National Academy of Sciences, and the 1st black tenured faculty member at UC Berkeley.
EDUCATION: David entered the University of Illinois at Urbana-Champaign with the intent to teach elementary school mathematics. In 1938 he earned his bachelor's degree in mathematics, a master's degree in 1939, and was awarded a Ph.D. in mathematics in 1941 at the age of 22, all by the University of Illinois.
He did a year of post-doctoral studies as a fellow at Institute for Advanced Study in 1941–42. At the Institute, he met John von Neumann and von Neumann asked Blackwell to discuss his Ph.d. thesis with him.
Blackwell, who believed that von Neumann was just being polite and not genuinely interested in his work, did not approach him until von Neumann himself asked him again a few months later.
According to Blackwell on this meeting, "He (von Neumann) listened to me talk about this rather obscure subject and in ten minutes he knew more about it than I did." He departed when he was prevented from attending lectures or undertaking research at nearby Princeton University, which the IAS has historically collaborated with in research and scholarship activities.
Read about his career & honors at: Daily Black History Facts