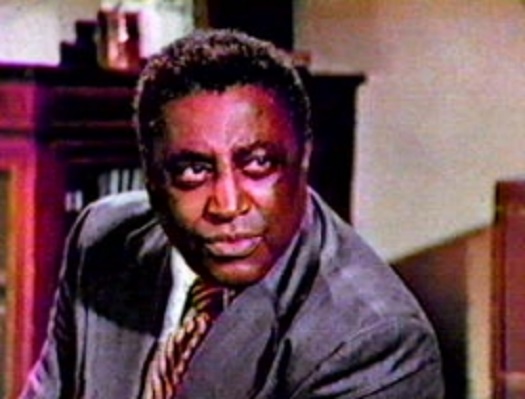 Richard Ward had a distinguished voice that was always recognizable on the stage, television and in films. He was best known for his later in life appearances on television but he held an extensive film resume and distinguished stage career.
Ward was born on March 15, 1915 in Glenside, Pennsylvania. From a tap-dancing kid, Richard grew into a burly, raspy-voiced young adult, whose physique became a major asset in his first career as a prize-fighter. After some 30 wins, both as professional and amateur, he quit and joined the police force.
He worked as a New York police detective for ten years before starting his acting career. He made his television debut in 1950 on the Perry Como Show, later appearing on dramatic anthology series such as Playhouse 90, Studio One, and Hallmark Hall of Fame, before becoming a familiar face on seventies sitcoms like Mary Hartman, Mary Hartman, All in the Family, and The Jeffersons.
He also made guest appearances on Good Times as James Evans father Henry, who had walked out on James' mom and siblings when he was younger. However, the high point in his career came, when he was cast in the pivotal role of Willy Loman in the Baltimore Centerstage production of "Death of a Salesman," directed by Lee Sankowich (as part of an all-black cast). Richard Ward died July 1, 1979, he was 64.
source: