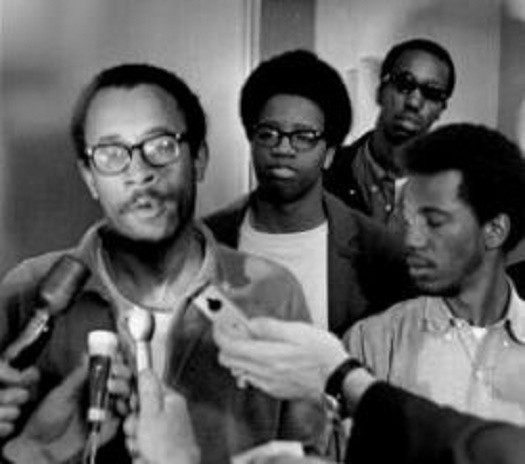 The Seattle Associations of Black Student Unions was founded by African American students at the University of Washington (UW) in 1968, the UW's Black Student Union's (BSU) leaders—E.J Brisker, Larry Gossett, and Carl Miller— formed what one historian has called "the nucleus of Black Power in Seattle throughout its height."
Two BSU-led sit-ins in 1968 helped black power politics catch fire in Seattle: one at Franklin High School in March, and another at the University of Washington in May.  During this time, the UW BSU organized Seattle high school and middle school students to advocate for black student rights and power in public education through an umbrella group, the Seattle Association of Black Student Unions (SABSU).
The UW BSU's largest action involved the occupation of 5 UW buildings by as many as 1000 protesters in the spring of 1970 to protest the UW's academic and athletic interactions with Brigham Young University.  By the early 1970s, much of the SABSU coalition, especially in the high schools, had faded, but the BSU has continued to this day.
source:
http://depts.washington.edu/civilr/organizations.htm#ubf