Sidney Bechet was one of the greatest jazz musicians of all time. Bechet was born in New Orleans, Louisiana, in May 1897 to a musical family. His father was a shoemaker who played the flute, and his brother played the clarinet and trombone. Bechet exhibited extraordinary talent on the clarinet by the time he was 10.
By his teenage years, he was drawn to the music he heard in dance halls and brothels in the red-light district of New Orleans. Bechet soon started playing in local bands, including that of Jack Carey and Buddy Petit. He was asked to join the band of legendary cornet player Bunk Johnson and began playing at dance halls, picnics, and parties.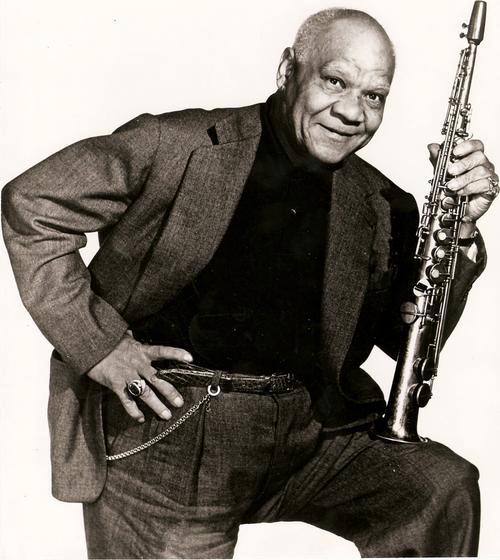 In 1919, Will Marion Cook asked him to join his Southern Syncopated Orchestra for an engagement in London, England. It was there that the famous Swiss conductor, Ernest Ansermet, who conducted the music of Stravinsky for the Ballet Russes, heard Bechet play the clarinet and praised his abilities. While in London, Bechet mastered the soprano saxophone, the instrument that he would principally play for the rest of his life. Along with Louis Armstrong, Bechet was one of the first musicians to improvise with jazz swing.
Due to racism, Bechet encountered in the United States, Bechet spent a lot of his time in Europe, where he played with several bands. He eventually returned to the United States and decided to try his luck opening up a dry cleaning business in Harlem. However, that did not last long and he decided to return to Europe, where he was well-respected.
In 1953, he signed a recording contract with French Vogue, which lasted for the rest of his life. He recorded many hit tunes, including "Les Oignons," "Promenade aux Champ Elysees," and the international hit "Petite Fleur," He also composed a classical ballet score in the late Romantic style of Tchaikovsky, called "La Nuit est sorcière (The Night Is a Witch)." Some Existentialists in France took to calling him "le dieu" ("the god").
Shortly before his death, Bechet dictated his poetic autobiography, Treat It Gentle, to record producer and radio host Al Rose. As Rose had worked with Bechet several times during concert promotions and had a fractious relationship with him, he thought Bechet's view of himself in his autobiography was starkly different from the one he knew. Bechet died in 1959 on his 62nd birthday.
source:
https://en.wikipedia.org/wiki/Sidney_Bechet