Sonny Boy Williamson II became famous as a blues harmonica player in 1941. He made his initial groundbreaking performance on the King Biscuit Time radio program.
Williamson was born Alex Miller on the Sara Jones Plantation in Tallahatchie County, Mississippi. The actual date of his birth is uncertain; he claimed to have been born in 1899, but through information found in census records, it showed his birth was possibly in the year 1912.
Young Williamson worked with his sharecropper stepfather, Jim Miller, whose name he later adopted and his mother, Millie Ford, until the early 1930s. He then decided to travel around Mississippi and Arkansas, where he encountered Big Joe William and Robert Lockwood, Jr.
Williamson would entertain audiences with novelties such as inserting one end of the harmonica into his mouth and playing with no hands. At this time, he was known as "Rice" Miller—a childhood nickname stemming from his love of rice and milk. Miller used various names, including Rice Miller and Little Boy Blue, before calling himself Sonny Boy Williamson, which was also the name of a popular Chicago blues singer and harmonica player.
By 1941, he was hired to play on the King Biscuit Time show, advertising the King Biscuit brand of baking flour on the radio station in Helena, Arkansas. Williamson played on the show with Robert Lockwood, Jr. for over 40 years. Williamson did not record until 1951, when Lillian McMurry's newly established Trumpet label in Jackson, Mississippi, issued "Eyesight to the Blind," "Mighty Long Time," "Nine Below Zero," and "Mr. Down Child," among others. In 1954, the Chess label in Chicago purchased Williamson's contract, and he soon moved north and played club dates in cities such as Detroit, St. Louis, Milwaukee, and Philadelphia.
Williams was found dead on 1965 when he failed to arrive at the station for a performance. The cause of death is unknown. He was inducted into the Arkansas Entertainers Hall of Fame in 2008. In 2014, he was honored with a marker on the Mississippi Blues Trail.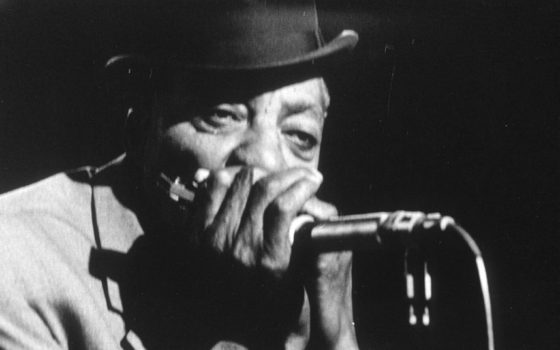 source:
http://www.bluesharp.ca/legends/sboy2.html