St. Jude Children's Research Center opened its doors in Memphis, Tennessee, on February 4, 1962. The hospital is recognized as being the first fully-integrated children's hospital in the south. It was the first facility to allow black and white staff members to provide care to patients of all races.
Entertainer Danny Thomas founded St. Jude Children's Research Hospital in Memphis, Tennessee, in 1960. In 1962, the hospital opened its doors to serve children in need through research and medical care. Its childhood cancer studies first brought the establishment to international recognition, which helped the hospital to evolve into a mature research institute.
The facility was first in its approach to hiring integrated staff for the hospital. St. Jude's prided itself on its stance to racial inclusiveness, most famously when the hospital's director battled with a local hotel.
The director attempted to strike a deal with a segregated hotel to allow African-American patients and their families to  stay there. The hotel pushed back by saying that the families could stay there, but only if they agreed to eat dinner inside their rooms and not inside a shared dining room. The director stated that if African-American families and patients couldn't use the hotel, then no patient from St. Jude's would use it either. In response, the hotel gave in to the director's demands and the hotel became part of the racially-integrated network.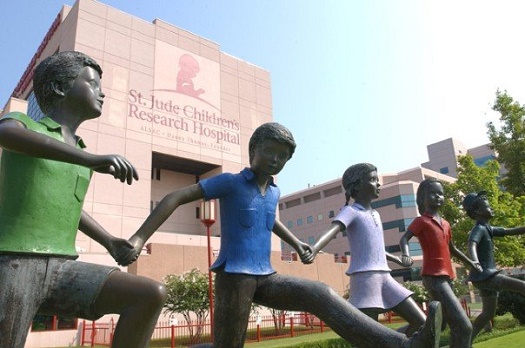 source:
http://onlinelibrary.wiley.com/doi/10.1046/j.1365-2141.2003.04111.x/full