Thomas Smith was one of the original four Black firefighters hired by IFD in 1876. He had retired from the department in 1899 but was reinstated at his own request a few months later. He was a lieutenant on Hose Wagon 16.
Smith, was the first Black firefighter in Indianapolis to die in the line of duty. He died instantly when the horse wagon he was riding in was hit by a streetcar.
On the morning of November 8, 1911 the hose wagon was dispatched to an alarm at 21st Street and Northwestern Avenue. As they traveled on 16th Street a streetcar that was southbound on College Avenue struck the hose wagon. Lt. Smith was killed instantly in the crash. He was 68 years old.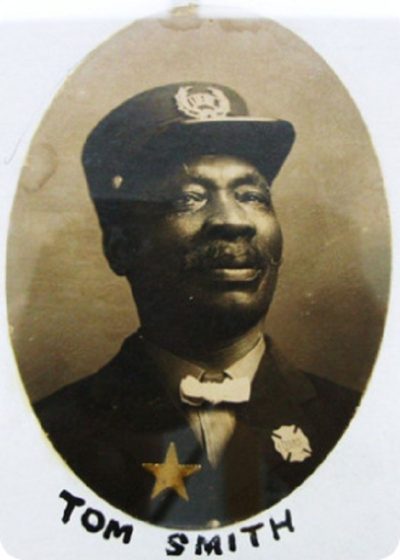 source:
https://www.supportingheroes.org/memorial/hero.php?hero_id=463