In 1974, U. W. Clemon became one of the first two blacks to be elected to the Alabama State Senate since Reconstruction. In his two terms, he chaired the Rules and Judiciary Committees, respectively, and vigorously opposed Governor George C. Wallace on various racial issues.
Clemon was born in Fairfield, Alabama. At age 13, he decided to become a lawyer.  He marched with Dr. Martin Luther King during the demonstrations the following year, and desegregated the Birmingham Public Library. He attended Morehouse College in Atlanta for a year and then graduated from Mills College in Birmingham in 1965. While a student at Miles College in 1962, he confronted the infamous Bull Connor over Birmingham's segregation laws. Clemon attended Law School at Columbia University in New York and after graduating from Law School in 1968, he returned to Birmingham and practiced civil rights law for twelve years.
President Jimmy Carter appointed Clemon as Alabama's first black federal judge in 1980. He served as Chief Judge of the court from 1999-2006, and he is credited with addressing some of the most important issues of the time. He later became the chief judge of the Northern District. He was the trial judge in the Ledbetter v. Goodyear case and in several multi-district cases.
Clemon retired from the judiciary on January 31, 2009. He now practices law in Birmingham. He is a member of Alpha Phi Alpha fraternity.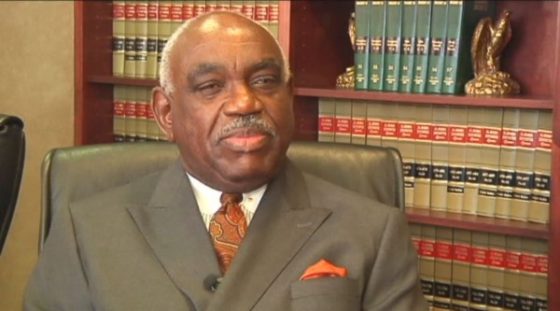 sources:
http://docsouth.unc.edu/sohp/A-0006/excerpts/excerpt_1041.html