Willard "Home Run" Brown was one of the greatest players in the Negro League. In the United States, "Home Run" Brown played on the great Monarch teams that dominated the Negro American League from 1937 to 1942, winning five pennants in six years.
Brown was born in Shreveport, Louisiana on June 26, 1915. He grew up in Natchitoches, Louisiana and in Shreveport. Brown's father was a mill laborer who became the owner of a cabinetmaking shop. Brown was a batboy in spring training for the Kansas City Monarchs, as the Negro league team held its workouts in Shreveport.
Brown began his professional baseball career in 1934 with the Monroe Monarchs, a minor Negro league team. In 1936, he signed with the Kansas City Monarchs, for which he played continuously until leaving to serve during World War II in 1944-45.
During his pre-war baseball years, Brown established himself as having the most raw power in Negro League history, and possibly in the history of baseball. He hit home runs more often than the better known Josh Gibson, causing Gibson to give Brown his nickname. He also hit for a batting average of .374 in 1948 and regularly hitting over .350. Brown was one of the fastest players in baseball in the late 1930s and 1940s, as well as a solid outfielder. From 1937 to 1946 Brown helped lead the Monarchs to six pennants in ten seasons.
Brown entered the baseball record books on August 13, 1947, when he became the first African-American player to hit a home run in the American League: an inside-the-park homer off Detroit Tigers pitcher and future Hall of Famer Hal Newhouser. After retiring from baseball, Brown was a long time resident of Houston, Texas, where he died in 1996 at the age of 81.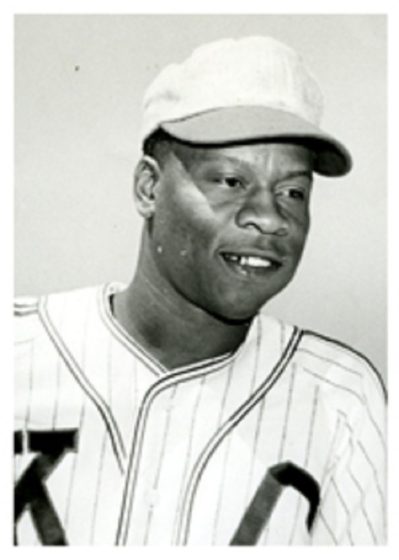 source:
https://en.wikipedia.org/wiki/Willard_Brown