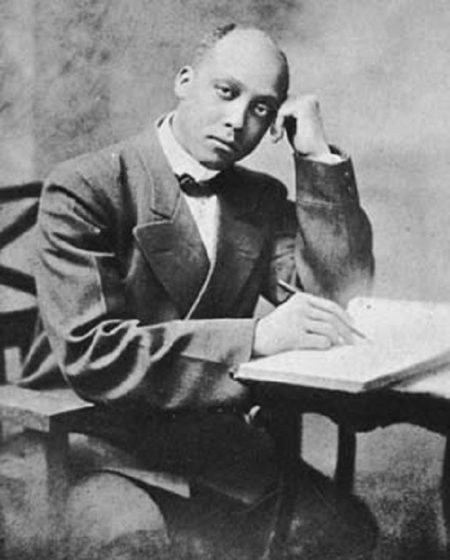 William H. Holtzclaw arrived in Utica, Mississippi, in the fall of 1902 with an old pocket watch, clothes on his back, and two dollars in his pocket.
Holtzclaw had placed little importance on material possessions at the time. His dream was to help his people rise above the wretched conditions in which many of them lived; he envisioned them taking proper and productive positions in a society which he determined to improve.
Holtzclaw was born in Randolph County, Ala., near the town of Roanoke, to Jerry and Addie Greer Holtzclaw. He grew up in a small cabin with dirt floors and no windows. He knew what it was like to live in poverty, ignorance, and hunger.
He had been blessed with parents who considered Christian character more valuable than any other possession, and they dreamed of a better life for their children than they had known. Both his parents worked, but it was rare for the children to have a change of clothing.
While a young boy, his mother often hid him to keep him from working in the fields of the plantation during the short school term; she was determined that her son should receive some education. It wasn't much of an education as most of the teachers had reached only the fourth-grade level themselves. When young William was in his late teens, he knew he was from Roanoke, but he didn't know about states or that the nation was the United States of America.
Someone told Holtzclaw about Booker T. Washington and Tuskegee Institute, and he wrote a modest letter asking for admission there, wanting to work his way through. He simply addressed the letter to "Booker T. Washington"–no school, town or state–but the letter made its way to Tuskegee some 75 miles south.
Dr. Washington wrote a letter to Holtzclaw, telling him to come to Tuskegee, so with no money and wearing a hand-me-down suit three sizes too large, he left the hills of Randolph County on a trip to Tuskegee, a journey that was destined to change the lives not only of Holtzclaw but untold thousands of others, black and white.
It took a long time for Holtzclaw to complete his schooling at Tuskegee, for he worked all day on the campus and farm and went to class at night. Once he had completed school, he began teaching at Snow Hill, Ala., in an institution similar to Tuskegee though it was operated on a much smaller scale.
Teaching at an established school was not what Holtzclaw dreamed for his life. In 1902 Holtzclaw determined to try once more. He left Snow Hill for Mississippi traveling by train until he ran out of money, then he rode a bicycle.
Holtzclaw's wanderings, looking for the proper place for a school, took him first to the Delta. He was often forced to sleep out-of-doors and ask for food. He talked with several of the planters in the Delta and visited with the leading black men of Mound Bayou, but all while complimenting him on his plans, discouraged him from beginning his school in their section.
After Holtzclaw's old bicycle broke down, he sold it for $2 and had no choice but to begin walking. Someone had suggested Utica as a likely place to undertake his work; thus it was that he walked into town on a hot, dusty afternoon.
A leading Negro citizen of Utica, A.C. Carter, met Holtzclaw and introduced him to two others, Tom Williams and Oliver Brown (the three were trustees of the tiny Negro school). The next day Holtzclaw determined to call upon some of the leading white citizens to get their reactions to his plan.
He first called upon Col. J.B. Chapman, an attorney, who told him that if an honest effort was made, "You will find the best white people of this town and of this state supporting you."
Holtzclaw also received favorable response and the pledge of help from Postmaster Alexander Yates, the Curry Brothers, Z. Wardlaw and Co., Mimms and Newman, Kelly-Simmons and Co., and the town council invited him to speak.
Holtzclaw had a harder time convincing his own race than he did the whites. He organized an educational association, but the three religious groups (Methodist, Baptist and Sanctified Folks) didn't trust each other. The distrust was so bad that a treasurer for the organization couldn't be elected from among the membership, even though there was only 75 cents in the treasure. Holtzclaw had personally sacrificed almost everything for the school, but soon he was able to send for his wife.
The school, which Holtzclaw named Utica Normal and Industrial Institute for the Training of Colored Young Men and Women, was properly incorporated by the state of Mississippi and a board of directors and trustees named. It consisted of several local white and black leaders and also some Northern friends who were interested in its growth.
Utica Institute instructed its students not only in academic subjects but also in vocational work, just as Tuskegee Institute did in Alabama. After only five years of operation, Utica Institute had 33 teachers, 1,500 acres of land, 14 buildings and more than 400 students, many of whom boarded at the school. It operated on a budget of approximately $30,000 yearly, all of which was contributed.
Utica Institute continued under the guiding hand of Dr. Holtzclaw until his death in 1943. Eventually it was turned over to the county and is today operated as Utica Junior College, one of the most modern two-year schools in the state.
source:
original article found at:
http://www.therandolphleader.com/history/article_6403af12-9980-11e3-849e-0019bb2963f4.html