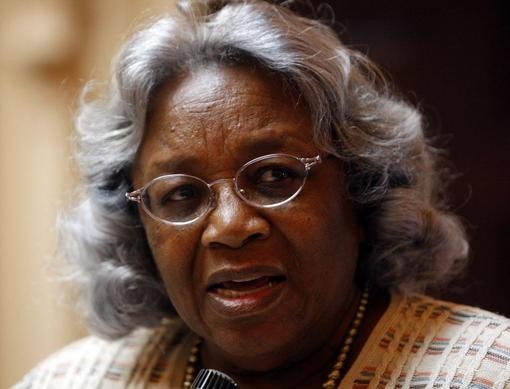 Yvonne B. Miller was a role model for all women. She was the first African-American woman to sit in the House of Delegates, and later she became the first African-American woman elected to the Senate of Virginia and to chair a General Assembly committee.
Miller was born in 1934 as Yvonne Bond in Edenton, North Carolina, the eldest child of thirteen, to John T. and Pency C. Bond; she was raised in Norfolk after her family moved there. She attended local public schools, which were then segregated by state law.
Bond attended all-black Norfolk Division of Virginia State College, a historically black college (now Norfolk State University), for two years. She completed a B.S. degree in 1956 from the segregated, all-black Virginia State College (also a historically black college) in Petersburg, now Virginia State University. While in college, she became a lifetime member of Zeta Phi Beta sorority.
After college, Miller taught in the Norfolk Public Schools, then segregated by state law imposed in the 19th century. She later earned an M.A. degree in the summer Teacher's College program at Columbia University in 1962 and a Ph.D. in education from the University of Pittsburgh in 1973. She joined the education faculty at Norfolk State, becoming a professor and head of the Department of Early Childhood/Elementary Education.
Miller made headlines in 1983 as the first black woman to be elected to the Virginia House of Delegates, serving two terms from 1984–88. In 1987 she ran and was elected to her first four-year term in the Senate of Virginia. On the Senate floor, Miller fought for the underrepresented of Virginia, championing programs and services for senior citizens, funding for education, and restoration of rights for felons who had completed their sentencing requirements.
Miller was also the first African-American woman in Virginia to serve in each house, she was consistently re-elected to the Senate. At the time of her death, Miller was the longest-serving woman in the Virginia Senate. Miller died on July 3, 2012, she was one day away from turning 78.
source:
video credit: YouTube
http://www.lva.virginia.gov/public/trailblazers/2012/?bio=miller