James Nathaniel Brown is a former professional American football player and actor. As an athlete, he is best known for his record-setting nine-year career as a fullback for the Cleveland Browns, from 1957 through 1965.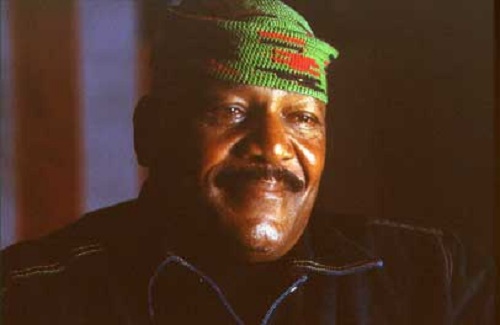 Brown was born on February 17, 1936, in St. Simon Island, Georgia. He was a talented athlete who earned 13 letters playing a variety of sports while in high school. Brown attended Syracuse University in New York, where he played football, basketball, ran track, and played lacrosse. As a senior, Brown was a unanimous All-American athlete in football and lacrosse.
In 1957, The Cleveland Browns selected Jim Brown as their number one pick in the NFL draft. He would capture the league rushing title and Rookie of the Year honors, as well as earn the league Most Valuable Player award. Over the next eight years, Brown led the league in rushing seven more times. He was also elected to every Pro Bowl, and won another Most Valuable Player award in 1965.
Brown announced his retirement abruptly from a movie set in London, saying he would prefer to focus more on his film career, as well as working with community organizations. Perhaps Brown's most memorable roles were as Robert Jefferson in The Dirty Dozen, and in Keenen Ivory Wayans' 1988 comedy I'm Gonna Git You Sucka.
In 1988, Brown  also founded the Amer-I-Can Program, and subsequently the Amer-I-Can Foundation, which supports troubled youth people and inmates through courses teaching life management and self-determination.
In 2002, he was named by Sporting News as the greatest professional football player ever. Brown was the first NFL player to rush for over 10,000 yards. He also owns the record for all-purpose yards in a career and best average per carry for a running back at 5.22 yards, a mark that still stands today.
sources:
http://www.biography.com/people/jim-brown-9228484
https://en.wikipedia.org/wiki/Jim_Brown