Political activist Kathryn Magnolia Johnson was one of the first members of the NAACP in Kansas City. Her involvement with the organization lead to her presence on the front line fighting for equality.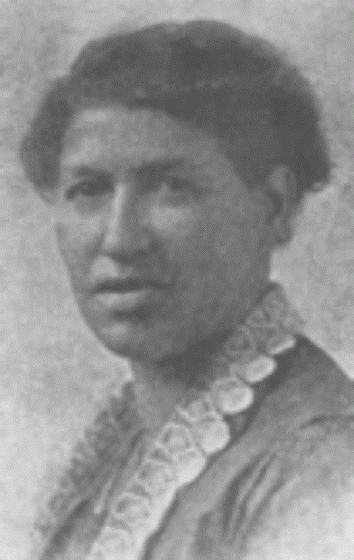 Johnson was born in Drake County near Greenville, Ohio, to Walter and Lucinda Jane McCown Johnson. She attended public schools in New Paris, Ohio, and graduated at the top of her high school class. She later attended Wilberforce University from 1897-98 and 1901-02. She also studied at the University of North Dakota in 1908.
After college, she began teaching in 1898 in the Indiana and Ohio school systems. In 1910, her work shifted to race work. She is credited by many as the first field worker for the NAACP. By 1913, Johnson was making a living with commissions from the organization by building branch memberships throughout the country beginning in the South and West.
In February 1915, she was given a small salary to go along with her commission. However, she was eventually let go by the organization due to her forceful personality and insistence on all-Black leadership with the NAACP.
Johnson later took a position with the Young Men's Christian Association (YMCA), where she worked among local black residents. Johnson and coworker Addie Waites Hunton (1875-1943) were sent by the YMCA to France during World War I to observe the treatment of black soldiers in segregated U.S. Army units. When Johnson and Hunton returned home, they publish a detailed account of their trip in their book, "Two Colored Women with the American Expeditionary Forces." Their account is the most detailed description of the cultural climate in France toward African Americans. It also highlighted the poor treatment of African-Americans during the war.
After the war, Johnson undertook a nationwide campaign to circulate Black literature. She continued to teach, lecture, and agitate for civil rights throughout her life. Kathryn Johnson died in 1955.
sources:
http://www.blackpast.org/aah/kathryn-magnolia-johnson-1878-1955
http://aaregistry.org/historic_events/view/kathryn-johnson-front-line-activist