Black Women Who Achieved So We Can Continue to Dream
By: Jasmine Cochran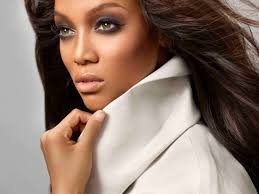 Most kids' childhood dreams are to become singers, actors, ballerinas, or something else that will get their names in lights on world stages. However, due to limited spaces in those careers, redirected passions, and dream crushers who come out to urge kids out of their "dreaming" stage and into the thinking of practical reality, most people abandon those desires for something safer, or oftentimes, just for something different. In spite of all the hurdles, however, some people see those dreams materialize. Here is a list of women who blazed trails on worldwide platforms, giving dreamy-eyed brown girls everywhere someone to cheer for and something to aspire to.
Oprah
If you've ever seen a television, you're probably familiar with Oprah Winfrey. Known for her talk show hosting skills and vast generosity, Oprah is the godmother of daytime television. Her fame is so far-reaching that if she endorses a product, the owners can pretty much consider themselves immediate millionaires. Oprah has starred or appeared in, directed, or produced numerous movies, and she owns her own television network—OWN. She has always done things her way, so much so, that she refused to change her name when the experts pushed her to do so, claiming that it would limit the people who would be willing to listen to her. Clearly, she proved them wrong.
Tyra Banks
Tyra wasn't the first black supermodel, but she was the first of many things in the modeling industry. This girl knew how to work it, and she earned her place in modeling history as the first black woman to grace the cover of "Sports Illustrated", the first black woman to grace the cover of "GQ", and the first black woman to be featured in Victoria Secret's lingerie catalogue. She then became a staple for Victoria's Secret. Later, Tyra went on to start her own modeling reality show, "America's Next Top Model," and while she doesn't host the show anymore, it just celebrated the filming of its 23rd season.
Lauryn Hill
Lauryn Hill wrote history when she became the first hip-hop artist and the first female solo artist to win a Grammy for album of the year for "The Miseducation of Lauryn Hill." She also became the first in those demographics to win five awards in one night. Although her name has been tarnished in recent years by her failure to sustain the length of live shows, or even show up for some of them, no one can argue the strides she made for black women in the music industry. The tracks from that album are embedded in the minds and hearts of her fans, forever.
Michelle Obama
Michelle, Michelle, how do we love thee? Let us count the ways! First Lady Michelle Obama was the first black woman to live in the White House, and no one can validly argue that the work she did and her visibility while she carried the title were like nothing America had ever seen before. A personality so sacred and classy, many of us have a hard time assigning the acronym FLOTUS to anyone else. She was the first first lady to hold an undergrad and law degree both from Ivy League schools, Princeton and Harvard, respectfully.
Misty Copeland
In 2015, Misty Copeland became the first black Female Principal Dancer with the American Ballet Theater. Copeland overcame a childhood of uncertainty and abuse, and later found rest for her anxious spirit in the world of dance and performance. In 2015, she was named one of Time's 100 Most Influential People. She is a member of Barack Obama's Council on Fitness, Sports and Nutrition, and is very open about her support of civil rights, so much so, that she speaks out on behalf of the underrepresented, despite the potential threat of losing endorsements.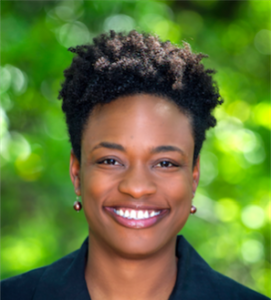 Jasmine loves people, food, culture, fitness, and nature. She wants you to find what you love and live it until you die, because if you don't do that, you're not truly living, anyway.
Sources:
Photocred: deadline.com