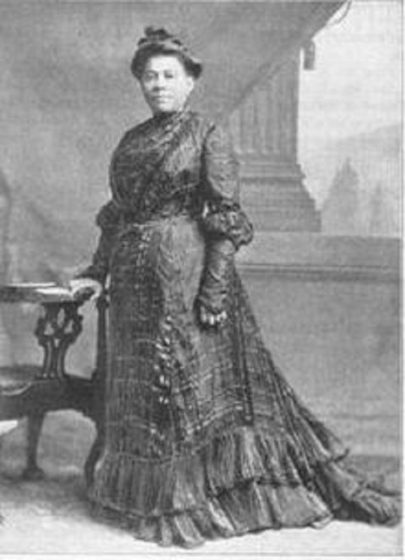 Mary Morris Burnett Talbert was a pioneer orator, activist and suffragist.
Talbert was born in Oberlin, Ohio. As the only African-American woman in her graduating class from Oberlin College in 1886, Burnett received a Bachelor of Arts degree, then called an S.P. degree. She entered the field of education, first as a teacher in 1886 at Bethel University in Little Rock and then becoming assistant principal of the Union High School in Little Rock, Arkansas in 1887, the highest position held by an African-American woman in the state.
Talbert married and moved to Buffalo, New York in 1891 and became an early advocate for women of all colors. Described by many as "the best known colored woman in the United States," Talbert lectured against lynching, racism and for women's suffrage.
tramadolwebsite.com
www.tramadolsupply.net
ordertramadoltoday.com
wheretobuyvalium.com
www.online-buy-ambien.com
www.one-soma.com
She co-founded the first chapter of the NAACP in Buffalo in 1910 and served as the National Director of the NAACP Anti-Lynching Campaign in 1921. From 1916 to 1921, Talbert served as President on the National Association of Colored Women. She lectured in 11 European nations on the conditions of African Americans in the United States.
As a founder of the Niagara Movement, Talbert helped to launch organized civil rights activism in America. Talbert helped set the stage for the civil rights gains of the 1950s and 1960s. Talbert's long leadership of women's clubs helped to develop black female organizations and leaders in communities around New York and the United States. Women's clubs provided a forum for African-American women's voices at a time when they had restricted opportunities in public and civic life. In both Black and white communities, women's clubs fostered female leadership. In 1922, Talbert became the first woman to receive the NAACP Spingarn Medal. Talbert died October 15, 1923.
source:
https://en.wikipedia.org/wiki/Mary_Burnett_Talbert