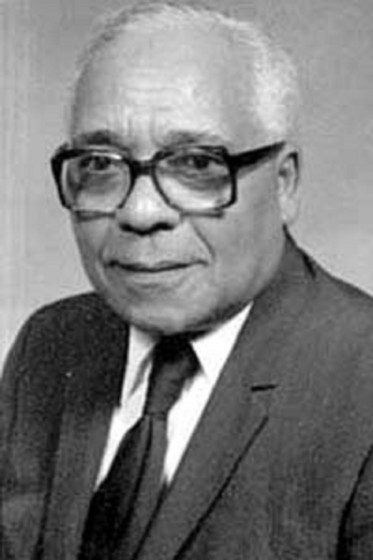 Cornelius Adolphus "C.A." Scott was a newspaper pioneer. He received numerous awards in his lifetime, including being inducted into the Black Press Hall of Fame in 1990.
Scott was born on February 8, 1908 in Edwards, Mississippi to the Rev. Dr. William A. Scott Sr., a Christian minister and a printer, and Emmeline Southall Scott, who helped her husband in the printing business.
At the request of his dying brother, Scott took the reign at the Atlanta Daily World in 1934. For 63 years, he guided the countries oldest and first successful Black daily newspaper through the terror of random lynching, Jim Crow laws that legalized segregation, police brutality, and lagging opportunity in housing and jobs for African Americans.
In 1946, two Black couples were murdered in broad daylight near Monroe, Georgia, by a mob that tied them up and shot them hundreds of times. When Scott heard about what happened, he immediately established a fund through the Daily World to raise money for the victims families.
After editorializing in favor of allowing Blacks on the local police force, Scott participated in the selection of Atlanta's first African-American police officers. The Daily World also waged a campaign in the 1940s to increase the pay of Black teachers, who were paid about half as much as white teachers. During the 1950s and 1960s, the Daily World filled its pages with information about court cases and lawsuits filed to desegregate public facilities. C.A. Scott died on May 7, 2000, at age 92.
sources:
http://www.georgiaencyclopedia.org/file/5723
http://aaregistry.org/historic_events/view/ca-scott-was-newspaper-pioneer