Dr. Lena Edwards was one of the first African-American women to be board-certified as an obstetrician-gynecologist and to gain admission to the International College of Surgeons. Edwards spent her lifetime serving poor communities and lobbying for better health care for the less fortunate.
Edwards was born in 1900 to a prosperous African-American family in Washington, D.C. Her father was a dentist and oral surgeon, and her mother a devout Catholic devoted to raising their four children. She developed a heart condition as a young teenager, but was determined not to allow that to keep her from following her dreams.
After graduating high school at the top of her class, she chose to attend Howard University instead of Brown University because, as she later observed, "I knew who I was and was proud of it…I didn't want to go to one of those schools and come back brainwashed."
After graduating Howard University College of Medicine in 1924, she married a fellow medical student, Keith Madison. They both later completed their internships at the Freedman's Hospital in Washington, D.C., and eventually moved to Jersey City, New Jersey, to start their practices.
Edwards was constantly speaking throughout various communities about public health and social issues. She helped organize the People's Charitable League, along with its daycare where she also provided medical services. During her early years in practice, Dr. Edwards delivered most of her patients' babies in her home clinic.
Her career changed when she was granted admitting privileges to the new Margaret Hague Maternity Hospital in Jersey City in 1931. In 1945, she became a resident at Hague. She struggled to get the necessary hospital endorsements when she was preparing for the National Board examinations in obstetrics.
She eventually decided to move back to Washington, D.C., to teach at her alma mater and worked on behalf of underserved people through the Urban League and National Association of Colored Women's Clubs.  Edwards received the Presidential Medal of Freedom in 1964, the U. S. government's highest peacetime honor, recognizing a lifetime of service to help those people in need. In her later years, she worked with organizations to detect and prevent uterine cancer, and provided free medical care to low-income seniors. Edwards died in 1986 in Lakewood, New Jersey.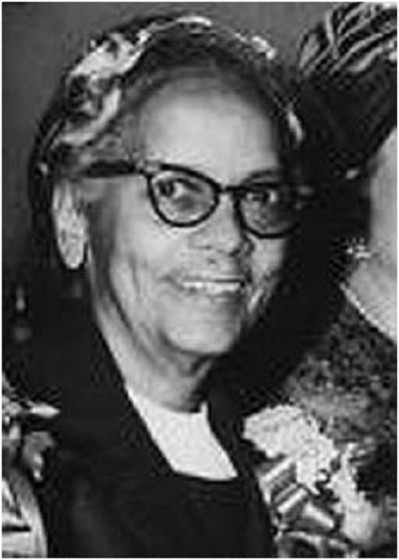 source:
https://www.nlm.nih.gov/changingthefaceofmedicine/physicians/biography_96.html