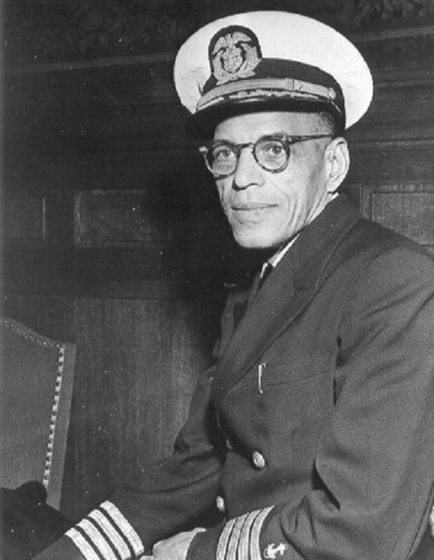 Hugh Mulzac was the first African American ship commander. Mulzac was born on March 26, 1886, in the British West Indie's Union Island in Saint Vincent Grenadines.
After completing his high school education, Mulzac served on the British merchant vessels. He earned his mate's license from Swansea Nautical College in Great Britain and later reached the rank of mate.
Mulzac served as ship officer on British and American ships during World War I. In 1918, he immigrated to the United States, becoming a citizen that same year and two years later he was the first African American to pass the shipping master's examination.
In 1920, Mulzac joined Marcus Garvey"s Universal Negro Improvement Association (UNIA). Because of his history with seafaring vessels, he was named a chief officer on the SS Yarmouth because of his experience on the seafaring vessels. Mulzac resigned from his position in 1921 because of disagreements with the Garvey organization.
At the age of 56 Mulzac was presented with the opportunity to command the first Liberty ship named after an African American, the SS Booker T. Washington. During this time various Liberty ships under his command made 22 roundtrips, transporting 18,000 soldiers to the war theater in Europe and the Pacific.
When his last assignment on a Liberty ship ended in 1947, Mulzac was denied the opportunity to command privately owned commercial vessels. He retired from seafaring and turned to radical politics. It was not until 1960, at age 74, that Mulzac could obtain another maritime officer job, as a night mate. He died in 1971.
sources: