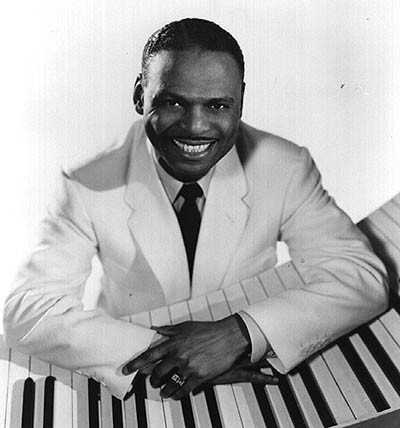 Earl Kenneth Hines, known worldwide as Earl "Fatha" Hines, was a jazz pianist and bandleader. He has been recognized as one of the most influential figures in the development of jazz piano.
Hines was born on December 28, 1903, in Duquesne, Pennsylvania. His father played cornet in a local brass band, and young Hines briefly tried the instrument before learning to play piano at age 9.
He later turned his interest to jazz piano after three years of classical lessons, and by 15 he was leading his own trio. Hines was discovered by singer Lois Deppe, who helped the young pianist earn a job with Authur Rideout's orchestra. He would later be joined Deppe's Pittsburgh Serenaders, and make his recording debut with Deppe in 1922.
Hines became known for a "tricky" left hand that could play against time and deftly sway tempo. In 1923, he relocated to Chicago in 1923 began a tour with Carroll Dickerson's orchestra and met an important friend and collaborator in Louis Armstrong.
He found work with the music director of the Louis Armstrong Stompers in 1927, and the two briefly owned a nightclub together.
In 1940, Hines scored a hit with one of his most popular songs, "Boogie Woogie on St. Louis Blues." He also led a series of smaller groups after leaving Armstrong, primarily serving as leader of a Dixieland band in the 1950s. He delivered his final concert just weeks before his death from a heart attack in Oakland, California, on April 22, 1983.
Sources:
http://pabook2.libraries.psu.edu/palitmap/bios/Hines__Earl_Fatha.html
https://www.britannica.com/biography/Earl-Hines
http://www.biography.com/people/earl-hines-9339645