Early Life and Career
Musician and singer James Ambrose Johnson, Jr., better known as Rick James, was born on February 1, 1948, in Buffalo, New York. The third of eight children, Rick James was raised in a strict Catholic household by his single mother. With music in his blood (his uncle was Melvin Franklin, bass vocalist of The Temptations), James pursued a music career from an early age, fleeing the U.S. Naval Reserve to Toronto, Ontario, in 1964.
James' first band was called The Mynah Birds, which included future Buffalo Springfield members Neil Young and Bruce Palmer. Though the group recorded in Motown, it never released an album in part because of James' AWOL status. He returned in 1968 to write and produce under the name Terry Johnson. For the next several years, James played bass in Los Angeles for several short-lived bands, including Salt, Pepper 'N' Cocaine and Great White Cane.
Career Highlights
In 1977, James left Los Angeles to return to Motown and start a solo career. His debut album Come and Get It!, including the singles "You and I" and "Mary Jane," catapulted him to stardom. Famous for his wild brand of danceable funk music and his trademark braids, James was often referred to as The King of Punk-Funk. Two 1979 albums, Fire It Up and Bustin' Out of L Seven were also popular. His biggest hit, the Grammy-nominated "Super Freak," was released in 1981 on the album Street Songs, which included other popular singles like "Give It to Me Baby," "Fire and Desire," and "Ghetto Life." Subsequent hits included "Teardrops," "Cold Blooded," and "Glow."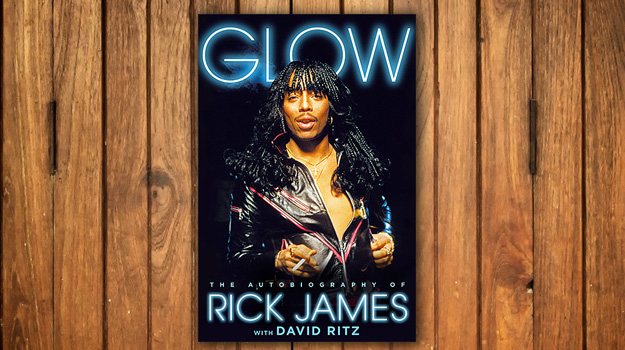 Drug Abuse and Death
By the early 1990s, James' cocaine use was spinning out of control. After being convicted of assaulting two women, he spent two years in prison and paid $2 million in a civil suit. After his release in 1995, he attempted a comeback but suffered a mild stroke in 1997 that ended his career. Rick James died after suffering pulmonary and cardiac failure at his home in Burbank, California, on August 6, 2004.
Source: http://www.biography.com/people/rick-james-248967#career-highlights