Here at Black Then we enjoy paying homage to the numerous African-American actors and actresses which helped pave the way for Black roles in the media today. Lynn Hamilton is one of those prolific trailblazers with a long history of awards and achievements.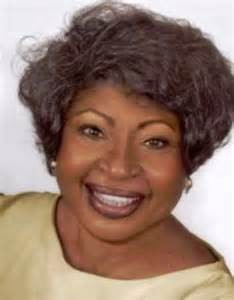 Lynn Hamilton is an African-American actress who made her film debut in John Cassavetes' Shadows. She is known for her recurring role as Donna Harris, a role she played on the sitcom Sanford and Son, from 1972 to 1977 as Fred Sanford's girlfriend and fiancée.
Lynn Hamilton was born on April 25, 1930, in Yazoo City, Mississippi.
In addition to Hamilton's work on Sanford and Son, she also had a recurring role as "Verdie" on The Waltons, and made numerous appearances in such television sitcoms, soap operas and miniseries as Good Times, 227, Dangerous Women, Generations, Port Charles, The Golden Girls, Gunsmoke, and Roots: The Next Generations. Hamilton also had a recurring role as Judge Fulton on The Practice. She also appeared in an episode of The Golden Girls as the aunt of Lorraine, whom Dorothy's son Michael was planning to marry.
Hamilton was nominated for a NAACP Image Award for Outstanding Actress in a Drama Series in 1979.
Article originally posted here: https://www.revolvy.com/main/index.php?s=Lynn%20Hamilton%20(actress)