Mildred McDaniel excelled in basketball and gained fame in track and field. McDaniel was born on November 3, 1933, to Victoria and Claude McDaniel and was the youngest of three children. She was not always interested in sports; it was her by accident that she found her passion for the basketball. Her high school gym teacher who got her interested in playing basketball. He offered any girl who could make ten consecutive free throws a new pair of shoes and would put them on the team. Needless to say, McDaniel sported new shoes that year. Once she made the team, she found that she loved the game and was extremely good at playing.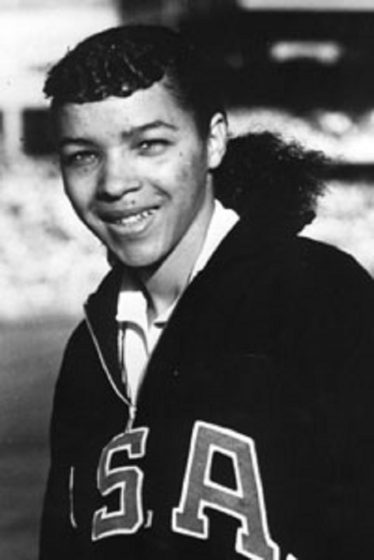 During the off seasons most basketball players competed in track and field, but again McDaniel was just not interested. The school's track coach at the time, Marian Armstrong-Perkins, who had already sent three athletes to the Olympics, persuaded her to attend a track practice. While observing a girl practice the high jump, McDaniel commented to herself that the girl could not jump. Armstrong-Perkins overheard McDaniel and challenged her to jump. She was soon hooked and added hurdles, the broad jump, and the relay team to her repertoire. Besides capturing two state championships in basketball, McDaniel won state titles in the eighty-yard hurdles, the high jump, and the long jump.
After high school, McDaniel went on to attend Tuskegee Institute, where she concentrated on the high jump under Cleveland Abbott, a Hall of Fame coach. McDaniel won the Amateur Athletic Union (AAU) outdoor high jump titles in 1953, 1955, and 1956 as well as indoor high jump titles in 1955 and 1956. She set the indoor jump standard of 5 feet 4 inches in 1956.
McDaniel was only the second female to win the gold medal in the high jump. (Alice Coachman was the first.) In 1957, McDaniel graduated with a degree in physical education, was named Woman of the Year (Atlanta), won the AAU's Sullivan Award for sportsmanship, and had her picture on a postage stamp in the Dominican Republic. McDaniel was inducted into the Georgia Sports Hall of Fame in 1983 and the National Track and Field Hall of Fame in 1983.
source:
Ennis, Lisa A. "Mildred McDaniel (b. 1933)." New Georgia Encyclopedia. 19 April 2016. Web. 22 July 2016.