Bennett Lester "Benny" Carter was an American jazz alto saxophonist, clarinetist, trumpeter, composer, arranger, and bandleader. He was a major figure in jazz from the 1930s to the 1990s, and was recognized as such by other jazz musicians who called him King.
Born Bennett Lester Carter on August 8, 1907 in New York, New York. After completing his primary education, he attended Wilberforce College briefly before joining, as alto saxophonist and arranger, a series of big bands. One of those bands was led by Charlie Johnson, Horace Henderson, Chick Webb, and Fletcher Henderson.
Carter learned the trumpet during his youth and began doubling on the instrument while leading McKinney's Cotton Pickers (1931–32); he then led his own big band in 1932–34. He spent most of 1935–38 playing and arranging in Europe. When he returned to the United States, he formed big swing bands in New York and California.
He is most acclaimed for his recordings "Six or Seven Times," "Dee Blues," and "I Can't Believe That You're in Love with Me," all of which were performed with the Chocolate Dandies; "Crazy Rhythm," with Coleman Hawkins; "Shoe Shiner's Drag," with Lionel Hampton; and a 1961 album led by Carter, Further Definitions. Benny Carter died July 12, 2003.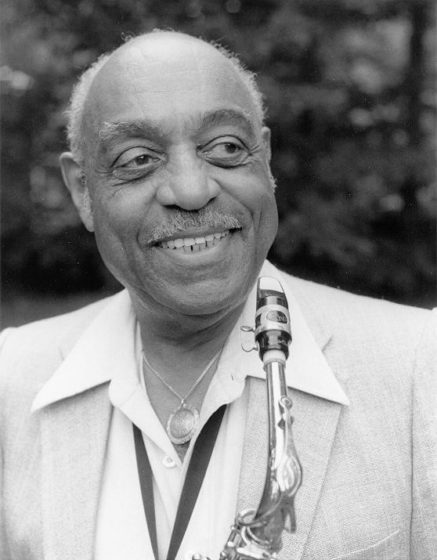 source: