Shaw was once known as D.C.'s "Black Broadway." The neighborhood was named for Colonel Robert Gould Shaw, who led the 54th Massachusetts Volunteer Infantry, one of the first official black units during the Civil War.
Shaw was a refuge for many escaped slaves and former slaves. The neighborhood was a strong community with schools, churches, hospitals, and even a university. All were constructed for the main purpose of helping and educating the blacks in the community.
The neighborhood thrived in the late 19th and early 20th centuries as the pre-Harlem center of African-American intellectual and cultural life. The most famous Shaw native to emerge from this period was Duke Ellington.
Although the city was ideal for African-Americans, things changed after the 1947 Supreme Court decision that made restricted covenants illegal. Black people who could afford to move out of the neighborhood did not hesitate to pack up and move elsewhere.
The black residents who did remain became more highly concentrated and poorer. Single-family homes were reconstructed into boarding houses. Retail businesses were hit hard, so the ones that could afford to move out the area did so as well.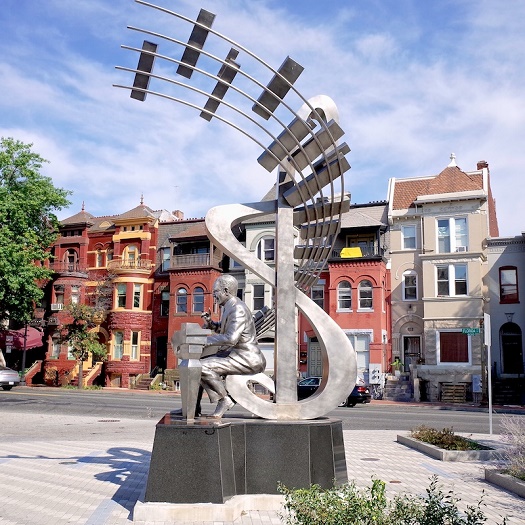 The riots of 1968 ended just about all the activity in the neighborhood after several businesses were burned to the ground. Business owners who managed to salvage their business packed up and moved away. Years later, developers came in and brought high-rise apartments, recreation facilities, a library, and many other establishments.
Nowadays, Shaw is a mostly residential neighborhood with 19th-century Victorian row houses. The architecture of these houses, Shaw's central location, and the stability of D.C.'s housing market have transformed the neighborhood through gentrification. However, the mixture of upscale newcomers and the poor long-time residents has contributed to high crime rates in the area.
source:
http://www.shawmainstreets.org/who_we_are/historic_shaw