William James "Count Basie" is regarded as being one of the most influential jazz musicians of all times. Basie was a bandleader as well as a great pianist.
He was born on August 21, 1904, in Red Bank, New Jersey. During his youth, Basie's mother taught him to play the piano. She later paid 25 cents for him to take lessons. His father worked as a coachman, caretaker, and later a handyman for wealthy families.
When he was in his teens, he began performing at various events. Basie eventually dropped out of school and learned how to operate the lights for the vaudeville performances. He soon started playing in the vaudeville shows before forming his own big band.
Basie formed his own jazz orchestra, "Count Basie and His Barons of Rhythm," in 1935, and he led the group for almost 50 years. Many musicians including Lester Young, Herschel Evans, and Harry "Sweets" Edison worked under his leadership. Basie is also noted for helping to define the era of "swing" with hits such as One O'Clock Jump and Blue Skies. In 1958, he became the first African-American male recipient of a Grammy Award.
Count Basie was one of the greatest jazz musicians of all time. He won many Grammys throughout his career and worked with numerous timeless artists, including Joe Williams and Ella Fitzgerald. Basie died in Florida on April 26, 1984, at the age of 79.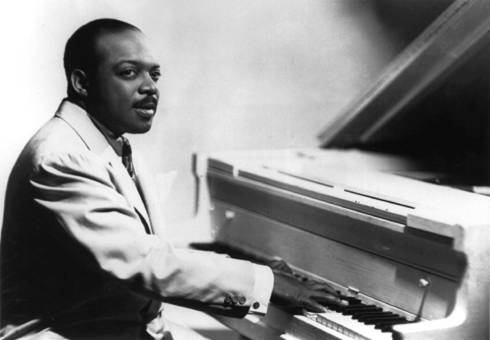 source:
Who Was The First Black Grammy Winner?
http://www.pbs.org/jazz/biography/artist_id_basie_count.htm