We teach our students how to think, not what to think." -Warmoth T. Gibbs, 4th President of North Carolina A&T
Warmoth T. Gibbs signed up for the first Black officers reserve training camp in 1917. He was one of the first black commissioned officers in World War I, and served as president of North Carolina Agricultural and Technical College from 1955 to 1960. During his presidency, North Carolina A&T became accredited by the Southern Association of Schools and Colleges. The institution also became visible in the public eye due to the Greensboro Woolworth store sit-in. Gibbs was also an educator and civil rights activist.
Gibbs was born on April 5, 1892, in Baldwin, Louisiana. Because there was an enormous lack of education for Black people living in the area, he received his education from a United Methodist Church boarding school for Blacks. He went on to earn Bachelor degrees in political science and history, and also received a Master's Degree in Education from Harvard University.
Gibbs enlisted in the United States Army during World War I and was one of the very few officers during that time. Gibbs saw battle in France in 1917 and 1918 before returning to the United States in 1919.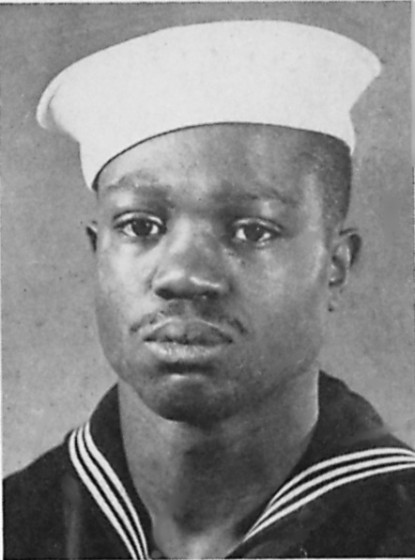 In 1926, Gibbs began his career at the Negro Agricultural and Technical College of North Carolina, now North Carolina Agricultural and Technical State University, as head of the military service unit and the school's dean of men. After the death of then-president, Dr. Ferdinand D. Bluford in 1955, Gibbs was appointed as the acting head of North Carolina A&T College. He would be officially inaugurated as president of the college on November 9, 1956. He was also a member of the Omega Psi Phi Fraternity and instrumental in establishing the fraternity of the college campus.
On February 1, 1960, one of the most dramatic events during the Gibbs administration occurred when four freshmen students–Ezell Blair, Franklin McCain, Joseph McNeil, and David Richmond–sat down at a segregated lunch counter at the downtown Greensboro Woolworth's store in protest of the company's policy of excluding African Americans from being served there. The Greensboro white city leaders urged Gibbs to use his authority as President to get the student protestors to pull back and rethink their actions. Gibbs had these words for city leaders.
We teach our students how to think, not what to think." -Warmoth T. Gibbs, 4th President of North Carolina A&T
Gibbs died in 1993 at the age of 101.
source:
http://crdl.usg.edu/people/g/gibbs_warmoth_t/?Welcome