Adam Clayton Powell, Jr. was known as a Giant in the Black Community of Harlem. He was a great community activist and pastor of the Abyssinian Baptist Church.
He was born in New Haven, Connecticut on November 29, 1908. He was the son of Adam Clayton Powell, Sr., then a Baptist minister in New Haven and his wife, Mattie Buster Shaffer. His father was a graduate of Wayland Seminary, Yale University, and Virginia Seminary. He was later chosen to pastor the Abyssinian Baptist Church in Harlem, New York. Under his leadership, the church has grown more than 10,000 members. Due to his father's wealth, Powell has grown up in a wealthy household, never wanting for much.
 Powell attended Townsend Harris High School before going on to study at City College of New York and then Colgate University. His father sent him to Colgate, a Baptist school, guiding Adam to the right path and to get him away from the nightlife and nightclubs that he avidly frequented. He was a handsome young man and because of his fair skin and hazel eyes, he was often able to pass as being white.
Although he originally planned for a career in medicine, he realized that the church would provide him with a ready-made career. Following his ordination, Adam assisted his father at the church, both preaching to the congregation and in growing the outreach to the community, (primarily in charitable endeavors) and took over his father as Head Pastor of the church in 1938.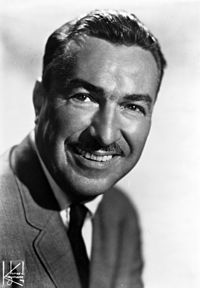 Powell became a prominent leader in political activism, he soon began the fight for employment opportunities and fair housing. He became the Chairman of the Coordinating Committee for Employment, mounting pressure on local businesses to hire Blacks in all levels of employment and was constantly leading noteworthy protests.
He was later urged by leaders in the community to run for the New York City Council. He was elected in 1941, the first Black to serve  the Council.
Three years later, he ran for a seat in the United States House of Representatives. He ran a campaign of fighting for the civil rights of Blacks including seeking a ban on obstacles for voting rights (such as poll taxes), fair employment opportunities, and a ban on lynching.
In 1945, having divorced Isabel, Powell married Hazel Scott, a jazz singer, and pianist. The two had a son whom they named Adam Clayton, Powell III.
Powell served with only one other Black Congressman (William Levi Dawson of Illinois) until 1955 and they were subjected to numerous informal barriers within Congressional offices.
Some of his greatest triumphs involved passing legislation to protect the rights of Blacks, particularly those affected by Jim Crow laws in the south. He authored bills to criminalize lynching, dismantle public school desegregation and to abolish the Southern practice of charging a Poll Tax to Black voters.
Powell made numerous of enemies because of his political power. In 1958, he was indicted by a Federal grand jury for income tax evasion. The trial ended in a hung jury. Powell gave a television interview in which he accused a Harlem widow named, Esther James for being a "bag woman" for corrupt police payoffs. James sued him and was awarded $211,500.00 in a jury award. Powell refused to pay the damages and instead, would only return to his district in Harlem on Sundays when he could not be served by court officials (the award was eventually paid out years later after he was cited for criminal contempt, but the matter damaged him significantly). He died on April 4, 1972, due to acute prostatitis, an inflammation of the prostate gland.
Source:
http://history.house.gov/People/Listing/P/POWELL,-Adam-Clayton,-Jr–%28P000477%29/