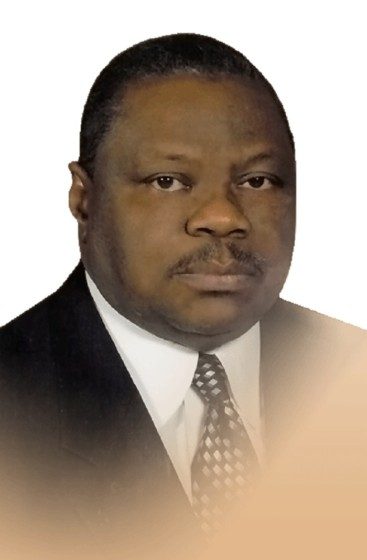 Reverend Al Sampson, a longtime civil rights activist and pastor of Fenwood United Methodist Church in Chicago. Rev. Sampson was ordained by Dr. Martin Luther King, Jr. two years prior to the civil rights leader's assassination.
Albert "Al" Sampson was born in Everett, Massachusetts on November 27, 1938. He graduated from Everett High School in 1956, where he won the high school oratorical contest his senior year.
After graduating high school, he attended Shaw University, where he was called to the ministry and received his B.A. in 1963. While at Shaw,  Sampson served as president of the Shaw student body and the campus, city, and state chapters of the NAACP. He was arrested during Raleigh's student sit-ins and was selected by his fellow students to introduce the first public accommodations bill in North Carolina history.
Rev. Sampson became involved with the Southern Christian Leadership Conference (SCLC) in 1962 and served as campaign manager for Leroy Johnson, Georgia's first Black state senator. It was during this time, he was ordained by Dr. Martin Luther King, Jr., at Ebenezer Baptist Church in 1966. He earned his master's degree in cultural studies from Governors State University in 1973 and his master's of divinity from McCormick Theological Seminary in 1977. He also worked with the Reverend James Bevel to help organize Resurrection City for King's Poor People's Campaign.
Rev. Sampson was Martin Luther King's National Housing Director, traveling to Europe to look at Industrial Housing Systems. He brought the first model affordable home to Chicago's west side in a joint venture with the Amish Community of Nappannee, Indiana.
He played an important role in the campaign of Mayor Harold Washington as a member of the Task Force for Black Political Empowerment. Rev. Sampson served as president of the National Black Farmers Harvest and Business Trade Cooperative and on numerous boards and organizations. He is also a former board member of the largest Black-owned bank in America, and held the position of International Vice-President for Training Allied Workers International Union (the only Black independent union recognized by the US Labor Department).
sources:
http://www.chicagonow.com/and-the-ordinary-people-said/2011/04/rev-al-sampson-an-uncelebrated-warrior-by-george-curry/
http://aaregistry.org/historic_events/view/rev-al-sampson-voice-action