Bernice Johnson Reagon is best known for her work as a historian, musician, and teacher. She was also known for her participation in the Civil Rights Movement through her political songs.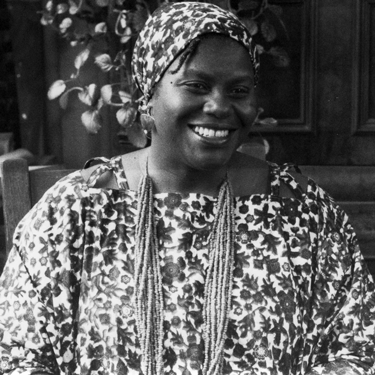 Reagon was born just outside of Albany, Georgia, to parents Beatrice and Reverend Jessie Johnson in 1942. She began her involvement in the Civil Rights Movement in the 1960s while she was a student at Albany State College.
Due to her participation in a demonstration, she was expelled from Albany State. She then transferred to Spelman College in Atlanta, Georgia. However, she withdrew after just one semester at her new school to join the Freedom Singers, a group that toured the country to raise money for the Student Nonviolent Coordinating Committee and other civil rights campaigns.
Reagon recorded her first solo album, Folk Songs: The South in 1965. She was also one of the founders of the Harambee Singers in Atlanta. In 1970, she completed her undergraduate degree at Spelman.
After receiving a Ford Foundation fellowship, Reagon entered the graduate history program at Howard University in Washington, D.C., in 1971. During her time at Howard, she served as vocal director of the D.C. Black Repertory Theater and formed an all-female, African-American a cappella ensemble called Sweet Honey In The Rock.
Reagon's work has been prominently featured in film, television, and radio. She created Wade in the Water: African American Sacred Music Traditions, a 26-show series produced by National Public Radio and the Smithsonian Institution; it aired in 1994 and won a Peabody Award.
She has received numerous honors throughout her career, including a MacArthur fellowship, the Presidential Medal for contributions to public understanding of the humanities, the Leeway Laurel Award and the Heinz Award for the Arts and Humanities.
source:
http://www.georgiaencyclopedia.org/articles/history-archaeology/bernice-johnson-reagon-b-1942