By Evette D. Champion
It all began when Viara Boyd's little girls, Madison Star, 11, and Mallory Iyana, 9, created their own perfume by blending several of their mother's expensive #perfumes together. The business savvy little girls tried to sell the perfume concoction to their mother, who thought they were only playing. Much to her surprise, the girls were very serious and they started planning on how to turn that fun little moment into a real venture.
The girls created their startup, #Angels and Tomboys, because they were inspired by their mother. Madison said that because their mother had numerous businesses, they wanted to have one of their own. And, because they loved to smell good, Angels and Tomboys #fragrances seemed like a logical step.
These little girls are no stranger to business creation. In school, they would sell pencils and various pieces of artwork. With their mother's help, they were able to learn how to make lotions which were designed to appeal to children their age.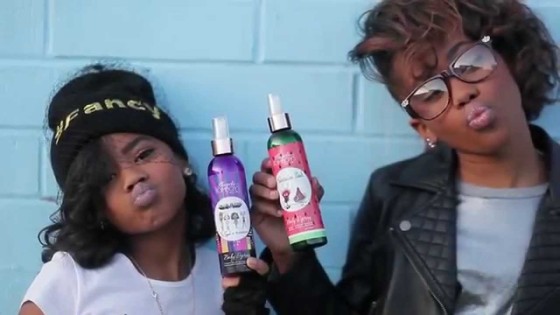 The Boyd girls created Angels and Tomboys that include lotions that are kid safe, as well as body sprays. The scents include Rockin' Blueberry (which is Mallory's favorite scent) and Candy Star Glam (Madison's favorite scent). Other fragrances like Lemonade Doughnuts, Watermelon Funk, and Deep Fried Ice Cream, and more can be found here.
The #young entrepreneurs create the majority of the products at home. They combine ingredients and put the finished product into packaging, and then add the labels. "They're excited and they love doing it," Boyd said. She also revealed that the girls have the production process down to an art.
Although the girls had their mother's help in financing the start up, they contributed some of their savings. And, though their business is small, the girls have big plans. Within the year since the business began, sales have increased from 100 units per month to 600 units. They hope to do a 10-city tour so that they can continue to promote their products as well as the comic book, Adventures of Angels and Tomboys.
"I'm grateful," says Madison, even though she sometimes has to miss birthday parties and sleepovers "because there's something I have to do with the company."
Mallory says, "We just don't get stressed out." She appreciates the skills she is developing by running her own business. "We know how to speak. We have personality," she says.