Prince Saunders was a diplomat, teacher, scholar, and author who was born in Vermont. During his life, Saunders helped set up schools for African-Americans in Massachusetts. He also established schools in Haiti for Emperor Henri Christophe. Saunders was known as one of the most significant black educators in the early 19th century in the United States as well as Haiti.
Saunders grew up in the home of a prominent white lawyer in New England, George Oramel Hinckley. He was able to receive an education that was equal to many educated whites during that time. However, many of his studies were based on Biblical and Christian teachings. By the time Saunders was 21, he was already a teacher in Colchester, Connecticut.
In 1809, Saunders also became involved in Masonic lodges. He was initiated into the African Masonic Lodge in Boston. Two years later, in 1811, Master George Middleton made Saunders the secretary of the lodge. Saunders met Thomas Paul while in Boston, and the two became activists for the promotion of free black emigration from the United States due to racial discrimination.
Later in 1815, Saunders set sail to Britain with Thomas Paul to seek legitimacy for Black American freemasonry, known as the Prince Hall Masons. They two men sought to reinforce an connection with the British abolitionist community. In London, Saunders met the renowned abolitionist duo, William Wilberforce and Thomas Clarkson, with whom he developed a lasting friendship.
Saunders soon set out to do work in Haiti. While in Haiti, Saunders wrote the Haytian Papers, which was then published in London. The book was his translation of the laws of Haiti in addition to his commentary on those laws. During this time, Saunders was best remembered for his education and his ability to speak eloquently to a crowd.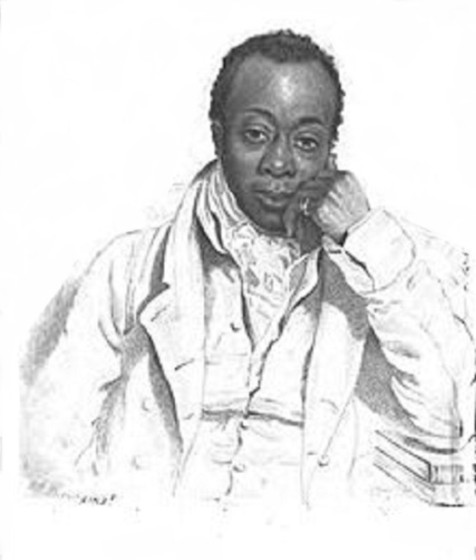 In August of 1820, Saunders returned to Haiti and persuaded Emperor Christophe to send a ship to Philadelphia to transport African Americans emigrants to Haiti. As Saunders was about to set sail for Philadelphia on the vessel, the Haitian Army rebelled and overran Port-au-Prince. Emperor Christophe committed suicide and the new rulers ended Saunders' plan for black colonization in Haiti.
When Saunders made it back to the United States, he was deep in financial debt. However, Saunders eventually returned to Haiti because of the racism and discrimination that was taking place throughout the United States. Prince Saunders died in Port-au-Prince in February 1839.
source:
http://www.wikiwand.com/en/Prince_Saunders
http://www.blackpast.org/aah/prince-saunders-1775-1839