#Samuel Younge Jr., was a student at Tuskegee Institute. He was the first #black college student to be killed as a result of his involvement in the American Civil Rights Movement. Younge death was a violent death in 1966; his crime was trying to use a whites-only restroom. Younge was born on November 17, 1944 to middle-class parents Samuel and Renee Younge. After graduating from Tuskegee Institute High School, Younge enlisted in the United States Navy.
He was stationed on the USS Independence, an aircraft carrier that participated in the 1962 U.S. blockade of Cuba. Younge later suffered from a failed kidney following his first months of service and had it removed in surgery. Because of his illness he was given a medical discharge from the Navy. Younge worked for Tuskegee Veteran's Hospital for a while and the decided to enroll in Tuskegee Institute in January of 1965. His first year at the Institute Younge joined the civil rights movement during his first semester at the school.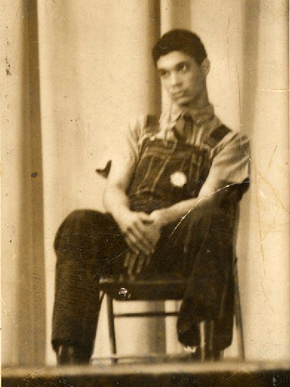 On March 10, 1965, he was among the numerous of demonstrators at the state capitol in Montgomery who protested the beating of those involved in the Selma to Montgomery march on the day called "Bloody Sunday." The following April, Young left going to Mississippi to help the SNCC and the Mississippi Freedom Democratic party register black voters. Later that year, Younge was arrested in Opelika, along with six other students, while attempting to transport individuals to register to vote in Lee County.
On January 3, 1966, after he tried to use the whites-only bathroom at a gas station, Younge was shot and killed by the stores attendant Marvin Segrest. In the days following his death, thousands marched through the streets of Tuskegee in outrage over the treatment of blacks within the city. Despite the demonstrations, Segrest was not indicted for Younge's murder until November 1966 and was found innocent by an all-white jury the following month. In Younge's short life, he worked to break down barriers of inequality by registering black voters and pushing for the desegregation of public facilities.
source:
http://newsone.com/2824521/samuel-sammy-younge-jr/